e.l.f  cosmetics have just dropped their newest makeup collection that is perfect for active women. Most makeup isn't made to withstand a workout at the gym which can be a problem if you go straight to the gym from work. I've ended up working out with full on raccoon eyes far too many times.
The team at e.l.f have fixed this problem with their new sweat resistant formulas. The makeup they've created is hydrating, lightweight and won't clog up your pores.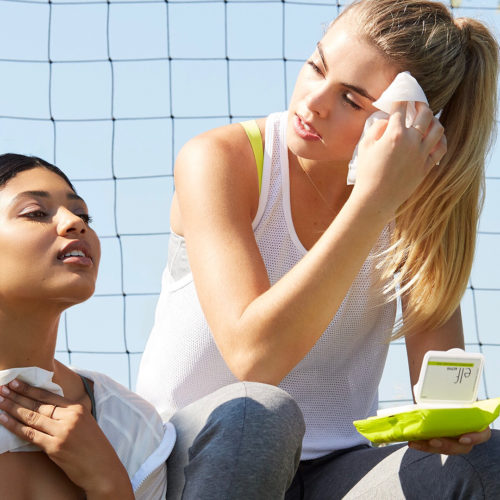 The products:
Here's the products you can expect from the active collection – workout ready hydration stick, this one is a life saver for when you're working out and feeling over heated. It'll soothe your skin and is infused with shea butter, cocoa, aloe and grape.
There's also a workout ready eye-liner, which is waterproof so it'll stay put no matter what you're doing.
There's the post-workout cleansing body wipes to make yourself feel fresh and clean after a gym sesh.
Eyelashes and brows are put together with the duo mascara and brow duo. It's formulated to be long-lasting and sweat resistant.
For applying your makeup there's the blend it out silicone sponge duo. They'll help you get perfect and smooth makeup every time.
There's the post-workout cool-down mist to give you a refreshing and cool glow. You can use it to set your makeup in place as well.
If you're an outdoors lover there's a SPF 50 moisturizer you can apply before putting on your makeup. It also has a sheer and natural tint added to it that will mix with your natural skin tone.
Lastly there's the workout ready lip and cheek palette, combining eye and cheek makeup in one palette makes it super easy to stick in your gym bag without taking up too much room. As with all of the other products this one is sweat resistant.
Along wit new formulas e.l.f have also upped their packaging game with these products! The products all come in neon packaging that is really cute.
If you're interested in buying this collection for yourself check it out now on the e.l.f website.