We all know how pretty curls can look but I know from hearing from my curly haired friends it's not always an easy feat taming them for the day. Creative Director for Sebastian Professional ANZ, Brad Lepper, gave us the run down on what challenges he hears from clients with curly hair again and again and how to fix them.
Gorgeous curls are a key look for 2018, whether embracing natural or styled. But having curly hair comes with its challenges. These are the top five issues my curly haired clients ask me about again and again.
1.The humidity nightmare
Summer is here and there is nothing worse for curly hair than a humid environment. The key to removing frizz is to ensure your hair stays hydrated. Washing and styling hair will dry out the strands, so wash it every few days using a shampoo and conditioner specially formulated to infuse curly hair with elasticity and moisture.
2. The Triangle
Many curly haired women suffer from the hair 'triangle'. Where the hair is flat on top and full around the sides of the face. Find a stylist with experience in cutting and styling curly hair. They will add layers to your hair to even out your look.
3. Post helmet hair reveal
Removing your head-wear often results in flat lifeless curls. Invest in a hair refresher spray to provide an on-the-spot lift.
4.The Festival Weekend
The key to making sure your hair looks fresh while enjoying a weekend festival is to protect your curls from movement while you sleep. Tie your hair in a scarf and use a silk pillowcase to reduce static. Then use a curl reviver spray to keep the curl alive.
5. Salt, sun, sand
The drying effects of your visit to the beach can make your hair prone to tangling, but there are some basic things that you can do to take back control.
Detangle in the shower
No matter what type of curl you have you will find it easier to remove your tangles while conditioning your hair. Apply conditioner or a mask (once a week) and then comb your hair with a wide toothed comb.
If your hair is dry and you don't have any time to wash it, spray your hair with leave-in conditioner or detangling spray and then use your fingers to gently rid yourself of those tangles.
Finding the right range of products specifically designed for curly hair is one of the most important things you can do. The Twisted range by Sebastian Professional is designed to enhance curls and is the best I've ever come across. Using Flexi-Alg™ Complex, the range brings elasticity, bounciness, moisture, definition and anti-frizz protection to all types of curly and wavy hair.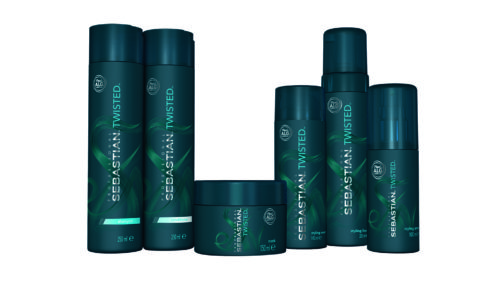 The Sebastian Twisted range can be found in selected salons around New Zealand. Check out the Sebastian Professionals website for a list of locations.