There's a new chocolate on the block and it's about to change the game in a big way! We're all accustomed to the different types of chocolate- dark, milk and white.  But now a new competitor has entered the field. Pink chocolate.
In fact, this is the first time in 80 years that a new type of chocolate has been founded. While we have seen many companies try their hands at different interesting flavours and colours this is the first time there's been a new core type.
A group of Swiss scientists at Barry Callebaut invented this fourth type which they're naming "ruby chocolate". To give the chocolate its distinct pink colour is the ruby cocoa bean which naturally gives it a pink hue. As well as looking gorgeous it is said to taste amazing too with flavours of berries.
One of the best parts about this pink chocolate is that there's no added colours or flavour used to create the pinky tones. All the colour comes from a powder extracted during the processing.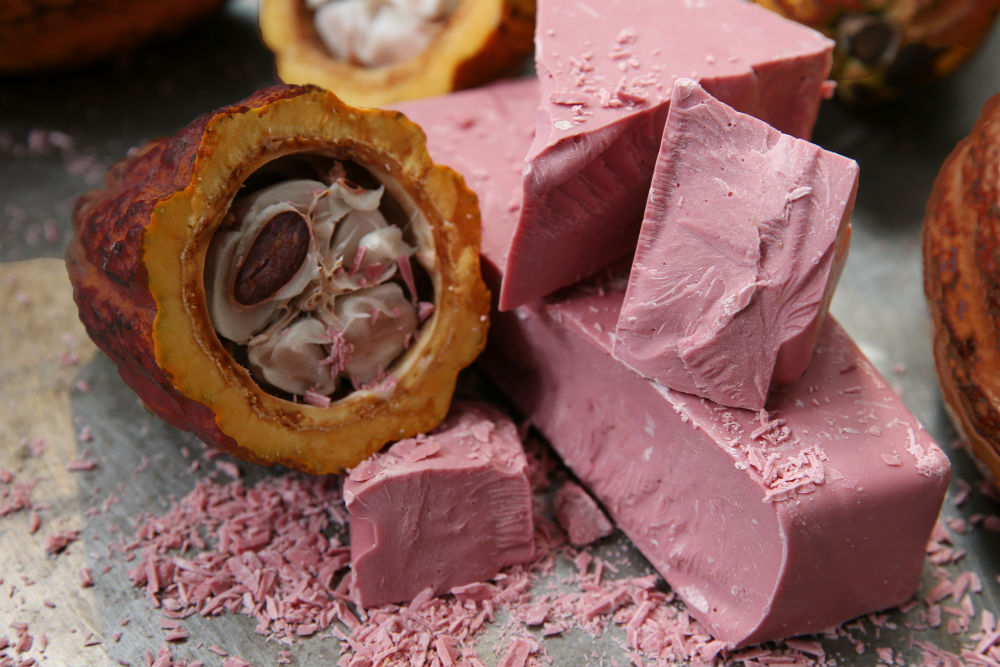 The creation of this chocolate has been in development for a whooping 13 years! However, the creation has come at a very good time as there has been a global trend over the past few years of turning everyday food into brightly coloured treats that will look especially good on social media.
Ruby chocolate was unveiled at an exclusive launch in Shanghai, China earlier this week. While there's still not any official word on when we can sink our teeth into this new treat you can keep up to date through the Barry Callebaut website.