The hair care magicians over at Garnier have created an all-new version of their crowd pleasing Garnier Fructis shampoo. Inspired by super fruits they've created some shampoos that will give you super hair as well as smelling super good.
There are eight ranges each with a different super fruit to target specific hair needs. I was lucky enough to try the "Full and luscious" shampoo and conditioner that uses pomegranate to bring extra volume to hair.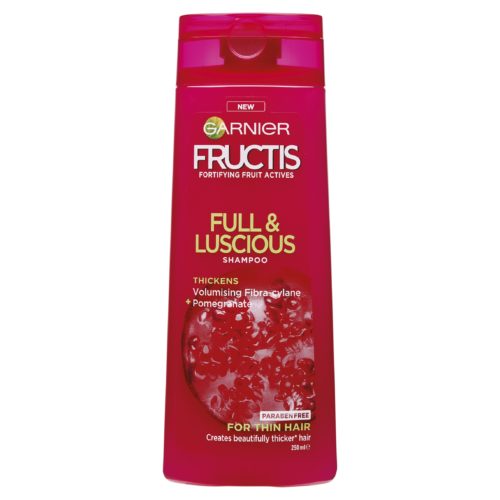 Not only is the bottle a glorious hot pink colour the shampoo and conditioners themselves smell absolutely amazing. It's by far the nicest smelling shampoo I've ever used. Pomegranate is full of proteins and fatty acids which did help make a difference in the amount of volume my hair had.
If volume is not an issue for you – never fear, because there's seven other shampoos to choose from which all target different hair types.
The new Garnier Fructis line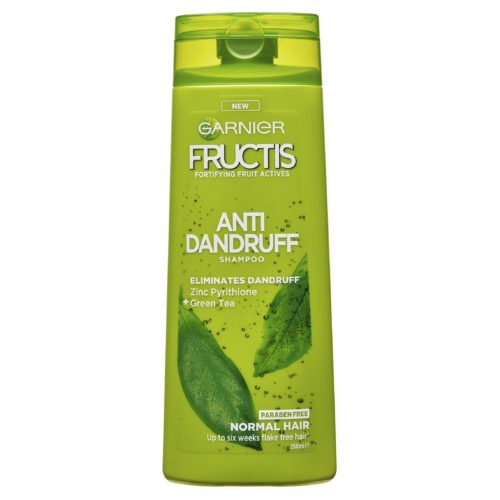 The anti-dandruff shampoo is formulated with green tea and is suitable for "normal" hair. The antioxidants from green tea along with the caffeine help to stimulate the hair follicles and encourage growth.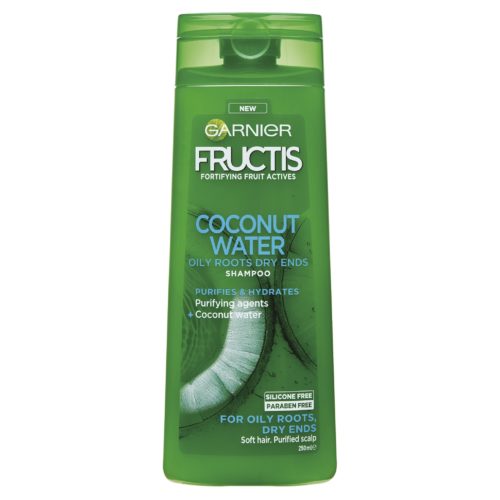 If you have oily roots and dry ends the coconut water shampoo is for you. Coconut has amazing lightweight and hydrating properties.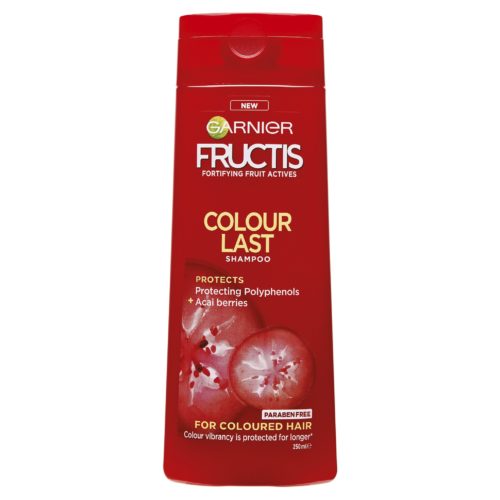 For coloured hair Garnier uses the benefits of acai berries. These berries are not only rich in antioxidants, but as it turns out they play an important role in colour preservation. This shampoo will help your hair stay vibrant for longer.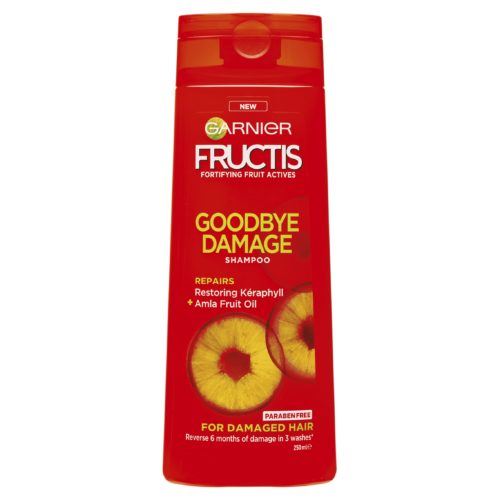 If you're hair needs a little bit more TLC the goodbye damage shampoo can help you out. The super fruit used in here is amla fruit. The amla tree is known for its longevity and the fruit is used in traditional medicines for its regenerative properties.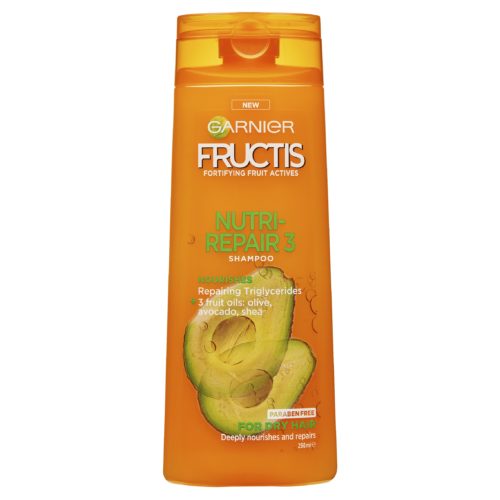 For dryer hair the Nutri-repair 3 utilises three fruits oils that are rich in lipids. The star of the show is the shea butter which comes from a sustainable fair trade supply chain in West Africa.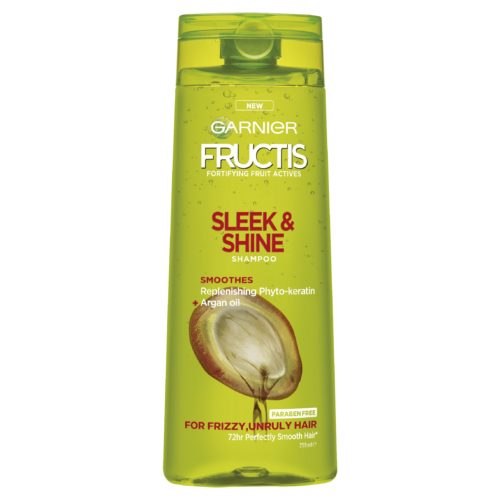 If you're looking to tame unruly or frizzy hair the argan oil in Sleek and Shine will help. This oil is often used in hair treatments and masks. and for good reason – it's rich in fatty acids which help to smooth the hair.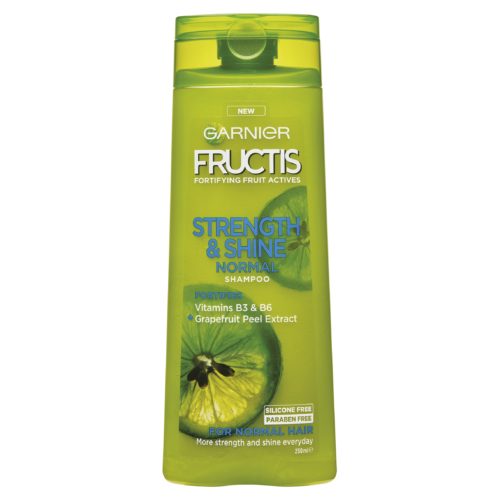 This one may be the master of all trades. If you're unsure about what hair type you have strength and shine is a good pick. This is great for both male and female hair. It has grapefruit peel extract in it which helps to tone the scalp. It gives strength and shine to any hair type so is great if you're not looking for anything too specific.
This renovation of the Fructis range also called for a new design for the bottles. Garnier enlisted the help of furniture designer Christophe Pillet. The bottles are bright and colourful that adds a welcome pop of colour to the bathroom and they're 100 per cent recyclable.
From nourishing to repairing Garnier have you covered with these latest products and it's a great added bonus that they look and smell amazing.
Try them out for yourselves today over at the Garnier website. The Garnier Fructis range retail at $5.59 for 250 ml or $13.99 for 700 ml.