Mecca beauty is preparing to launch their very own makeup brand Mecca Max. The signature brand will be launched on August 1 and will be available in Mecca Maxima stores across New Zealand and online.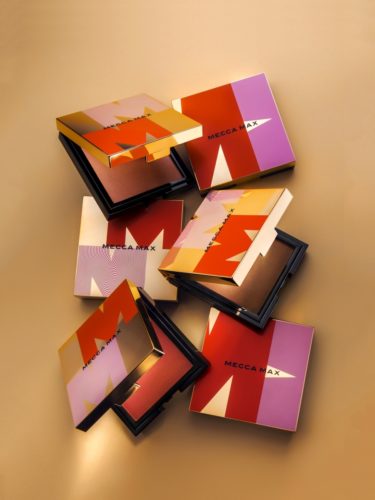 The launch promises to provide beauty buyers with over 200 products across skin, eyes, lips, nails, lashes and beauty tools.
MAXimiser Products
A collection of 25 beauty products will hero the range. This will include eye and skin primers, a strobing kit, an artistry palette and a double-ended mascara. The range is also promises to be affordable with prices ranging from $5-45.
Mecca brands founder and CEO Jo Horgan said the brand is committed to delivering the ultimate beauty experience for its customers.
"The launch of this new signature line is one of the most important milestones in our business. It's been three years in the making. Mecca Max was born out of our community of in-store hosts and Mecca beauty junkies who delivered their ideas, inspiration, expertise and passion to create this collection."
Creative director of Mecca Marita Burke said the new brand is set to be a game changer.
"Mecca Max has been created for the girl who is obsessed with beauty, as we are. It's Mecca's beauty obsession bottled."
There are a lot of products being made available in this range. Whether you're looking for bold new matte colours or a trusty staple BB cream there are things for everyone. There's also some exciting playful options including bold coloured eye shadows and lip glitter.
The launch of Mecca Maxima's Auckland store will also be taking place at the beginning of August. So soon enough Auckland beauty gurus will be able to buy the Mecca Max brand in-store.
For more information on the products that you can soon have in your hot little hands take a look at the Mecca Max website for a full product list.