How 3D Printing Is Transforming The Jewellry Industry
The possibilities that 3D printing can offer us often seem endless – from bionic ears to prosthetic limbs there's no denying the world of 3D printing is pretty awe-inspiring. It's clear that 3D printing isn't just for paper and plastic anymore – it's now set to change the way the jewellry industry designs and creates pieces.
Here in New Zealand, Amelia Diggle, founder of HI [Human Interface] Jewellry and a Design Lead at Ambit AI, realised 3D printing could be the key to utilising her passions both for creating jewellry and technology.
"While I am in the tech industry I've always wanted to do a jewellry course – I was always trying to create jewellry that moved and one day I was sitting at my desk at work and thought, 'oh my gosh what if I joined my two passions together' so I ended up quitting my corporate job and began focusing on making jewellry."
From here Amelia's HI Jewellry company was born and now she's preparing to launch her first range of products in March 2018. Amelia decided she wanted to create unique and innovative pieces for women who are working in the technology industry, like herself.
"I'm inspired by a lot of women in technology – the everyday heroes, the women quietly making massive changes within their companies. I wanted to be able to give the something they could wear that had meaning."
Amelia uses two different types of 3D printers to create her jewellry.
"There's two different types of 3D printers used in the jewellry industry and I'm currently using both. The older version prints a wax shape and then it's casted in metal – so the prototype is created on the computer but it's still cast. the newer version however has a bed of very fine powder and a laser fuses each layer of your design. It' called additive manufacturing and it allows you to make moving parts."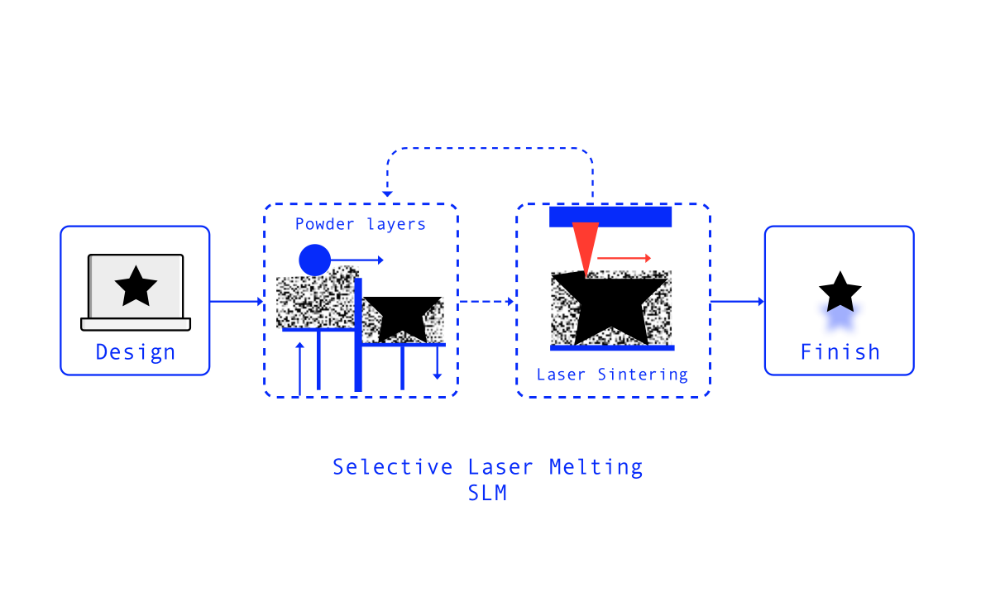 However at this stage it's not possible for Amelia to rely solely on the new 3D printer due to the cost.
"The new printer is affordable when you're creating things made out of metal but to create something made out of gold or silver would cost hundreds so I use the older printer for that."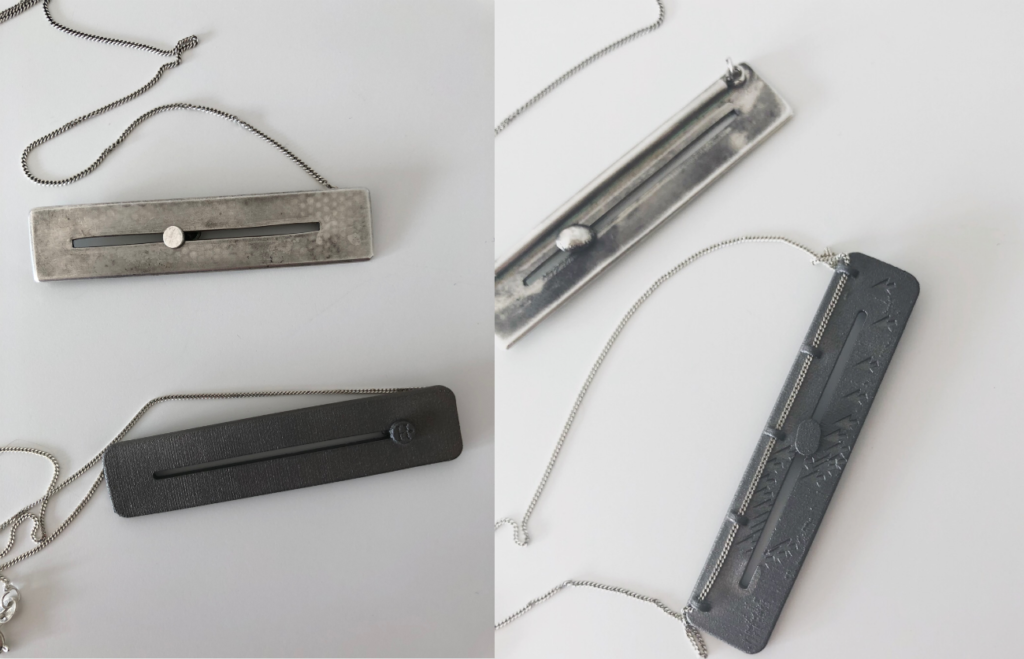 Creating jewellry has always been an expensive business but with the rise of 3D printing the industry could be forever changed with the possibility of pieces that can be created for less and have a more intricate design. Amelia agrees that 3D printing is set to disrupt the jewellry industry in a big way.
"We're able to do some incredibly futuristic things with 3D printers that can't be achieved by the more traditional sense of jewellry making."
To keep up to date with what HI Jewellry are doing you can follow them on Instagram, Facebook or check out the website.