Trend Vision Awards Judge Bronwyn Illingworth Lets Us In On Her Hair Care Secrets
The 2017 Wella Professionals Trend Vision Awards are almost here. A group of finalists from New Zealand and Australia compete for a place in the international Trend Vision competition this October.
To mark this exciting occasion we had a chat with Trend Vision judge and Creative Director for TONI&GUY New Zealand Bronwyn Illingworth to find out her hair care tips and secrets so you to can have salon quality hair any day of the week.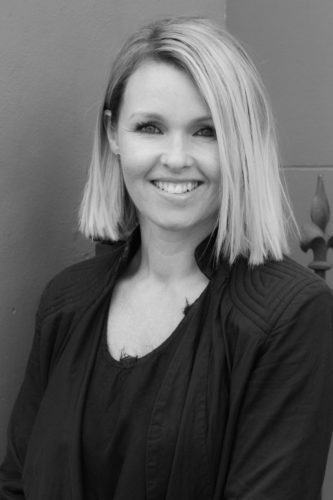 What are the hottest hair trends for Spring 2017?
There's been a big push towards individuality this season with models being rebellious and shaving their hair. In the salon we are using this reference but trying to make it more commercially wearable. There's been a very strong 70's rock-chick influence (think Flashdance, with the tight curls or undone, messy curls and bangs like model Steffy Argelich).
https://www.instagram.com/p/BVU5_9yncFX/?hl=en&taken-by=steffyargelich
But there's also more of an 'ethereal goddess' look with a long undone centre part and loose waves, or an undone braid down the back with softer pieces to frame the face. There are also some geometric lines coming through on shorter hair, with a choppier bob.
At the Wella Professionals Trend Vision awards you'll be able to see the latest global trends showcased in a stronger creative way which will provide a lot of inspiration for Spring/Summer hair looks.
What's your holy grail hair product?
It would have to be a great dry shampoo, that's my hero product. The products I reach for are Wella Professionals EIMI DRY ME or Sebastian Drynamic.
What hair tips can you give to women who are always on the go?
Knowing and understanding your hair from the get-go can save a lot of time. When you're in the salon, make sure you ask your hairdresser how to style your hair according to what you're after and how much time you have. That education piece from your hairdresser can be a huge help.
How often should we be washing our hair?
There's no right or wrong answer for that everyone's hair is different. Every other day is the most common- and the day after you wash your hair is ideal for styling. But it can be anywhere from everyday (if you're using a treatment or a lot of product), or up to a week, depending on your hair type.
What are your go-to work hairstyles?
I find variations on a beautiful and styled ponytail work really well, whether you're going for a 60's-voluminous pony or a strong shiny low pony. Your hairdresser comes in handy for this too as they'd be able to create or recommend a bespoke style that works for you.
How can we maintain healthy hair?
Firstly, don't underestimate the power of a great cut and healthy colour, and I would certainly recommend the new System Professional Energy Code Mapping consultation and prescription. It's an ultra-personalised care system, prescribed through a SmartPhone app. Your hairdresser can in salon or you can use it at home. It's brilliant really and works magic through technology. You enter in details about your hair and it prescribes the best products and treatments for your unique needs.
A treatment or mask also works wonders for your hair and your hairdresser can recommend a bespoke treatment for you too.
The Wella Trend Vision Awards 2017 are taking place at Te Papa Tongawera, Wellington waterfront at 6:30pm on Sunday 10th September.
Tickets are on sale now, priced at $95. Contact your Wella consultant on 0508 493 552 or email wellaeducationz@cotvinc.com