Summer time is here, the weather has been absolutely sweltering and it's definitely the time of year where I wish I had a smoothie or juice in my hand 24/7. Luckily all of us living in Auckland can now give the iconic Boost Juice a try. They've just opened their first ever Auckland shop!
Boost juice have a huge selection of smoothies and juices to help quench that Summer thirst. They opened their first New Zealand shop only a few months ago in Lower Hutt and now a new store has opened in the Albany Shopping Mall.
The smoothies and juices aim to give us all a healthy dose of fruit and veges. Boost Juice founder Janine Allis, says this isn't just another juice bar.
"When I started at Boost juice in 2000 the aim was to make healthy living fun and tasty. 17 years on, we're excited to bring these same philosophies to New Zealand."
What to expect: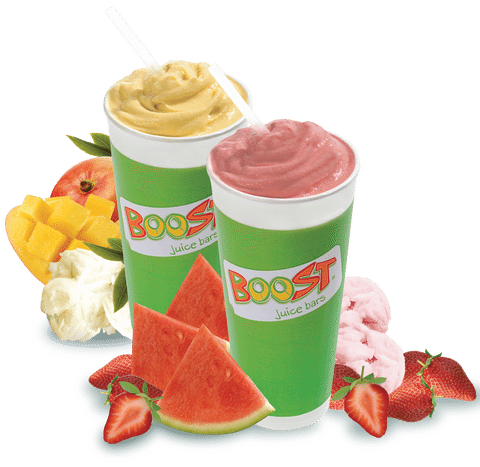 Here's a few of the most popular flavours that are on offer at Boost Juice. There's Mango Magic, Strawberry Squeeze, All Berry Bang and Banana Buzz. There's also options for children so you can bring the kids along. The kids menu includes flavours such as – Choc Champion and Banana Bandit.
If you're on a health buzz or a regular gym junkie there's also high protein and high energy choices on the menu.
For any extra info check out their website.