Leaving behind all the stresses of our daily lives and travelling the world is something we all secretly dream about. The world is so vast that sometimes it feels like a shame to be stuck in one place – but often it feels like this isn't a realistic or achievable goal. However, one young Kiwi family have done just that – left their jobs, rented their house and hopped on a plane with two kids in tow and now they've been travelling the world for six months.
We talked to Katie Sievers who created the Instagram page Kiwi and Free where she documents the adventures her family have been experiencing over the last six months to learn all about what it's like to spend your days travelling the globe.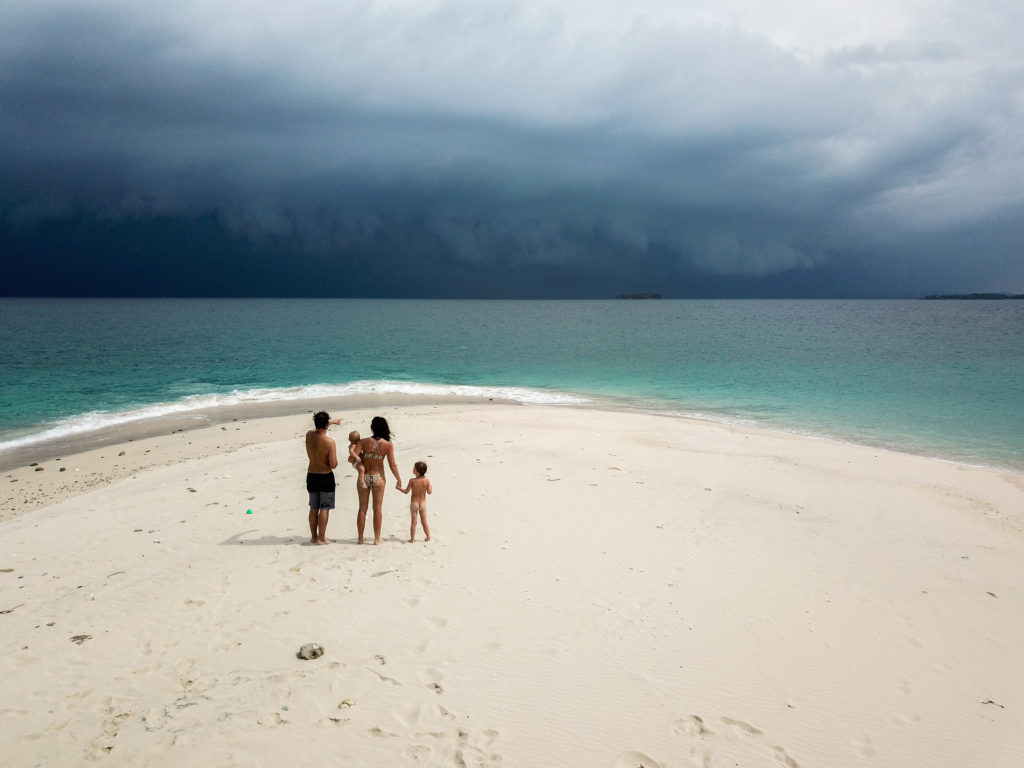 How did you decide to start traveling the world?
"Last year my husband Mark and I were able to retire from our jobs. We've been together since just after high school and worked really hard so we were in a position where we could do it. We'd never travelled before and we wanted to be able to focus on being financially free so I suggested we go and have a break overseas with the kids – Poppie (4) and Lillie (1). Originally we were just going to go away for a month but the idea just snowballed. We made a list of where we wanted to go and rented our house out and just booked the tickets and went."
How were you and Mark able to retire so young?
Mark and I made ourselves a massive goal when we were young to retire at 30. The goal wasn't to not ever work again, we both genuinely enjoy the challenges and opportunities that go hand in hand with owning a business. But we wanted to have the choice, the financial freedom to not have to go to work. We made a plan and have really stuck to it, Mark particularly has worked non-stop since leaving school, nights, weekends, everything ! And it certainly hasn't been easy being a working Mum, I remember having my laptop up at birthcare doing payroll I think the day after Poppie was born and both the girls used to come to work with me when they were babies. I didn't need a breastfeeding pillow, I had my computer desk !
Upon leaving high school I did a business and property degree at Massey University, starting off in a very junior accounts role and I did various jobs over the years – accounting, property, business development. Mark left school early and started a building apprenticeship, he went on to start his own building company. We worked together a lot on many aspects of the building company, I did the accounts and admin. in the evenings after my 9-5 job. Building and property is Marks passion, however for many reasons we made a strategic decision to put our efforts into a business in a different industry and we went on to buy a manufacturing business. I then left my job and we both worked full time in this business, which we sold last year. Over the years we have had other smaller businesses and investments too.
The reason we have been able to retire is not due solely to our income or selling the manufacturing business. Property investment has been the foundation of our retirement plan. Mark bought our first property when he was 20 and the income off our properties is now what supports our family."
Is the travelling lifestyle hard with young children?
"We hadn't ever travelled before having kids so we had nothing to compare it with. Being a Mum or Dad is hard work wherever you are so it's not much different doing it while travelling. It's not too hard we travel slowly – so we spend anywhere from a week up to ten days in one place. It's nice to have time with the girls. We're on a budget so we do a lot of free things like trips to the beach and walks."
What's been your best travel moment so far?
"Swimming with dolphins in Belize is a definite one and getting to swim with manatees. We've loved going everywhere so it's hard to choose just one."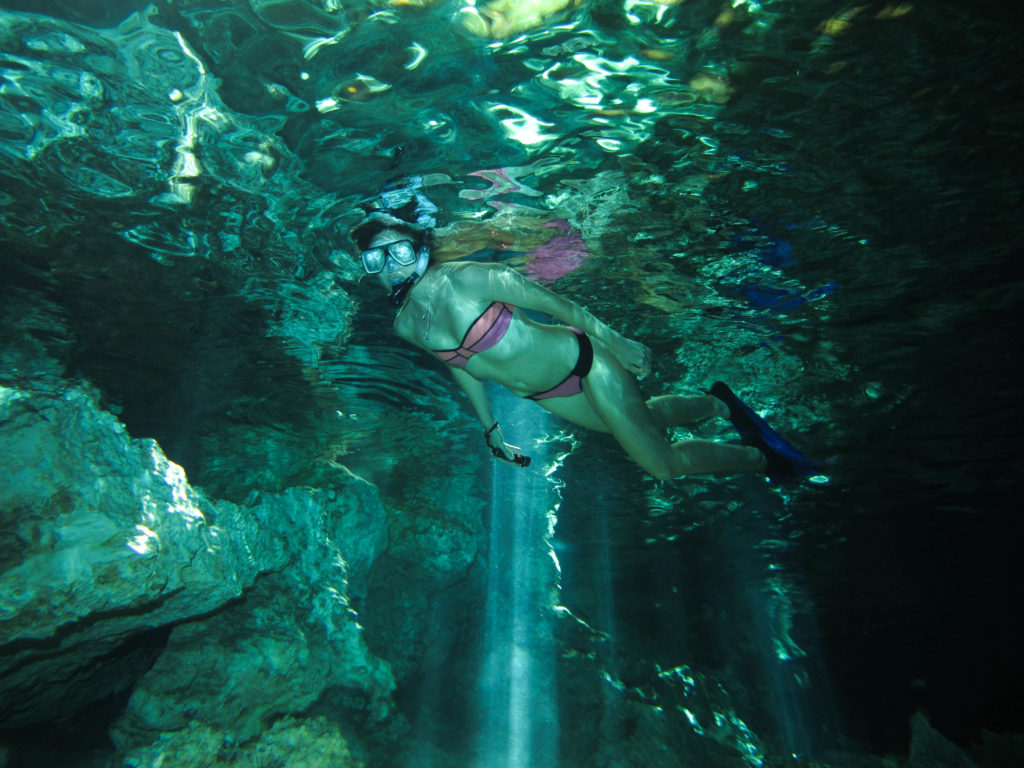 What are your travel plans for this year?
"We've actually never really had time to explore New Zealand so we're going to be doing a full road trip of New Zealand in April. I'm really excited for it, I'm hoping to do the seven great walks of New Zealand. Then at the end of April we're heading off to Sri Lanka and Indonesia and then after that hopefully Europe!"
Why did you decide to start up an Instagram account?
"It actually started so I didn't have to ring the grandparents every week! [Laughs] It just took off from there and other people started taking interest."
You mentioned Poppy is four at the moment what will happen when she starts school?
"We actually found out that while kids usually start school at five legally you don't have to start school until you're six. So the plan is that we'll do one more year of travel and then possibly spend a year living abroad and she can start school there."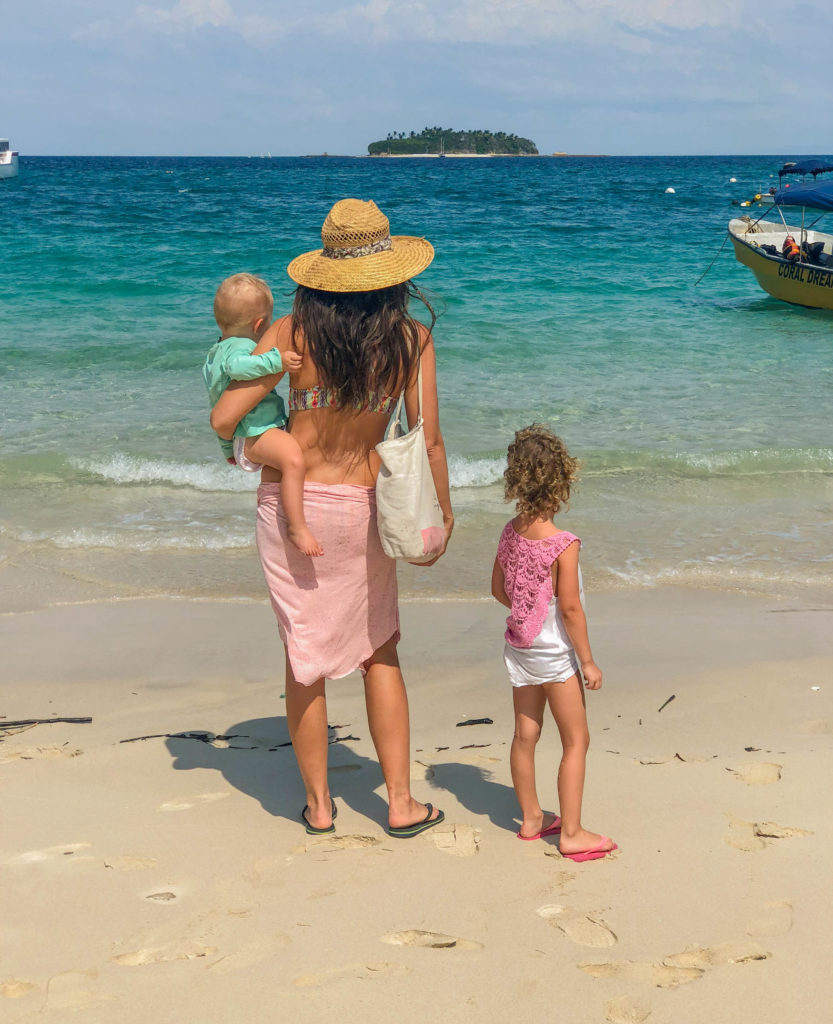 What places do you want to go to?
"We definitely want to make a trip to the Galapagos Islands – we're both quite active and love the water so that's the top of the list. I also really want to travel around Europe and I'd love to have the opportunity to swim with whales somewhere. Then of course there's the slightly cheesy places I want to visit like the Great Wall of China, oh and Great Barrier Reef in Australia!"
What advice would you give to other families who want to travel?
"We got our finances sorted first before travelling and I think that's a good idea. I see a lot of people selling their house and all of their belongings to go travelling but our goal was to set ourselves up first. It might sound cheesy but it helped us to put our goals up on the fridge and having a positive attitude is important."
How do you think you've changed since starting this journey?
"I've calmed down a lot over the last six months – it's been so good for our mental health and just our health in general."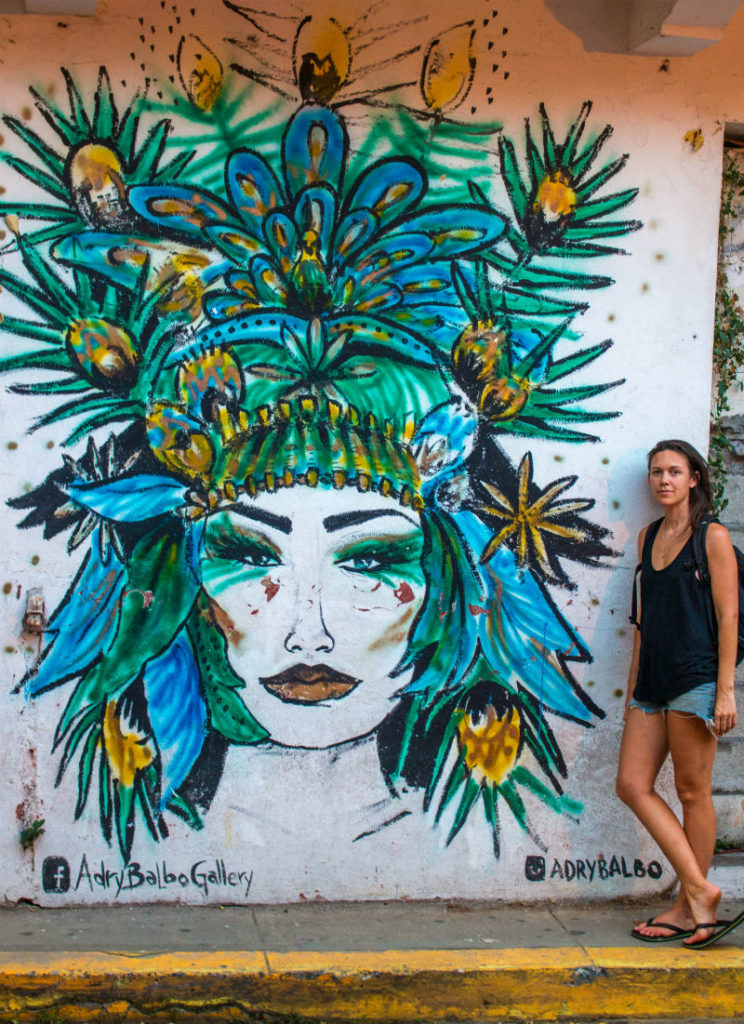 Do you think it's had any impact on your children?
"You can already see Poppie's confidence has grown. Right up until we left she was scared of swimming and going in the water and now she's swimming with sharks, snorkelling and diving to the bottom of pools. Just the other day we were at a zoo and she ordered her own meal. I think the biggest benefit for all of us is having the time together."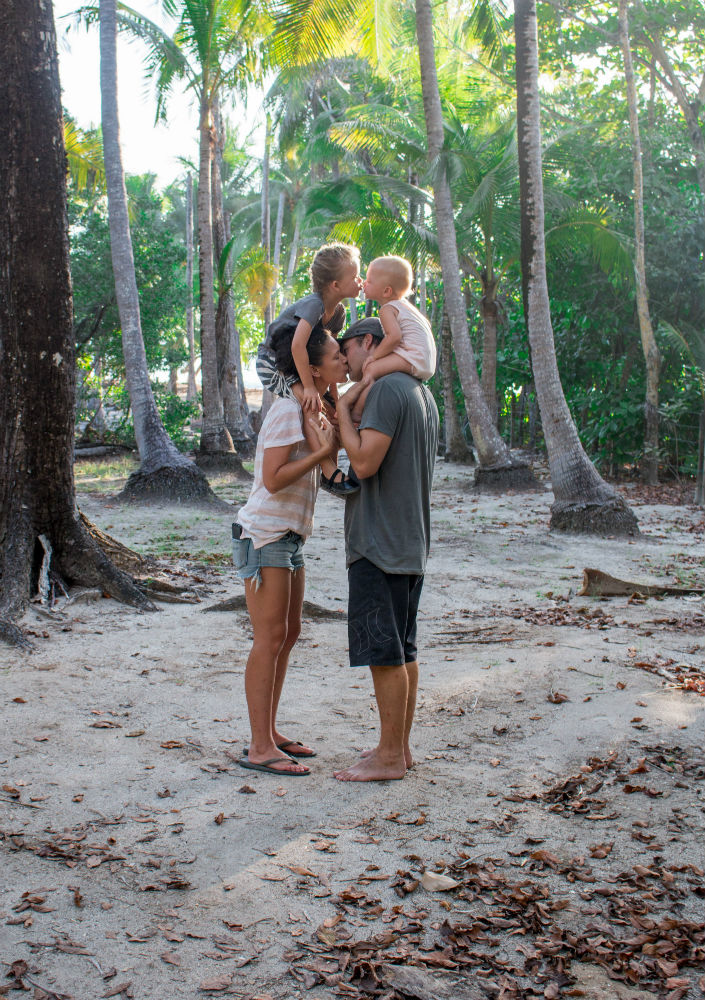 What has travelling taught you?
"We've learnt to live with less. We've been living out of two suitcases for the last six months. It's almost made me more aware of taking care of the environment. The rubbish I've seen in other countries is terrible. Even our kids noticed all the rubbish on some of the beaches and it's quite upsetting actually. We already recycle and try not to buy packaged things, but it's been a real eye-opener."
NOW READ: Gloria Steinem Explores the Oppression and Progress of Women