The Queen of New Zealand soul music Ladi6, has a busy few weeks ahead of her. Ladi6 has been nominated for two awards at the upcoming Vodafone New Zealand Music Awards, is working on a new album and is joining a panel of Kiwi musicians to talk bout sexism in the industry.
We sat down for a chat with Ladi to find out all the details about her favourite venues to play, teaching song-writing to women in prison and sexism within the New Zealand music scene.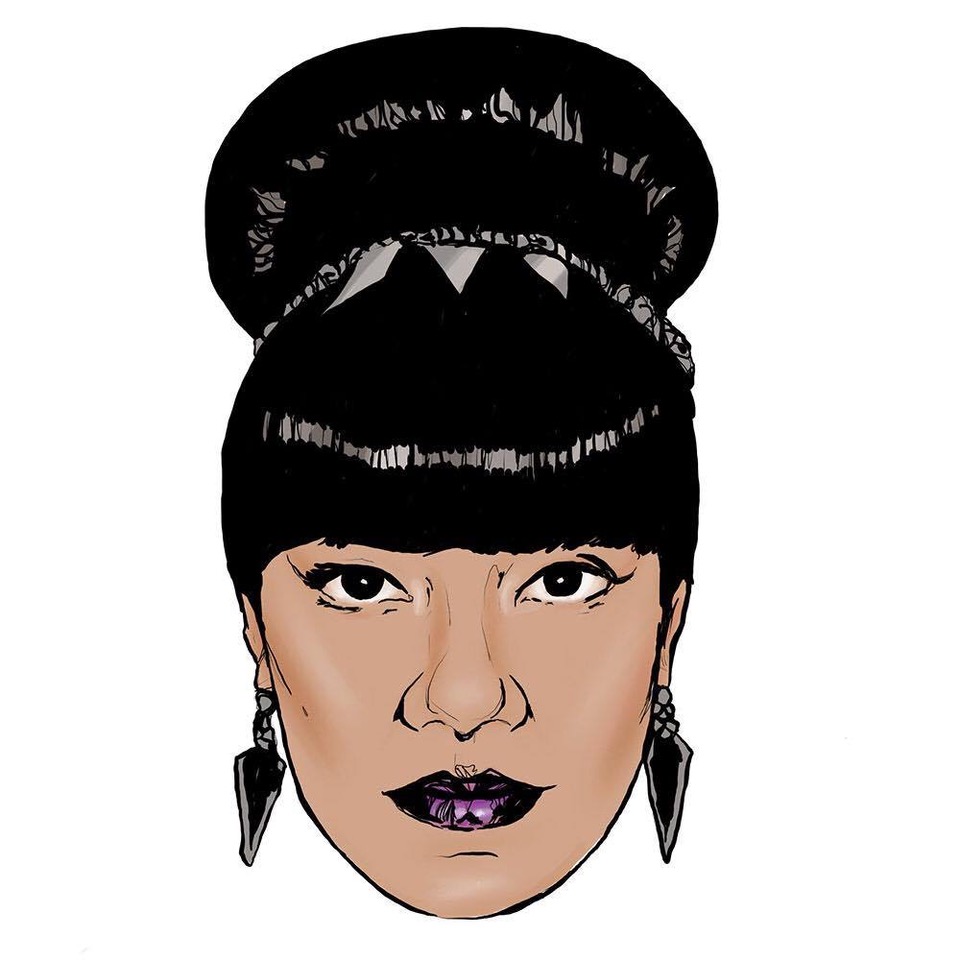 How do you feel about being nominated for both single of the year and best soul/RNB artist at the VNZMAS?
Good, I'm really stoked!
Would you define the music Ladi6 makes as soul?
If I was to define what my music is I'd probably say electronic. I like to mix soul and electronic together. I think when you think of soul you think of really old school dudes and dudettes. But I don't really think of myself like that. I'm more in the area of musicians like Little Dragon.
Did you always know you wanted to be a musician?
I've known for a long time I wanted to do music. I always enjoyed performing it gives me a natural high, I would do it for free! My ambition was to continue doing this because it's so much fun. I was never sold this in high school. I never sung in choirs, so it wasn't a reality. When I began performing and actually got cold hard cash for the first time I was like yes I can do this as a career.
Who are your biggest musical inspirations?
I'm really inspired by my husband, Brent Park AKA Parks . We have a home studio and he's in there constantly creating music. Making music with him is still the same thrill as the beginning. He's so passionate about it. Music itself I like SZA and the fresh new RNB and soul and hip hop coming out. I've been listening to a lot of SZA, Migos and Thick Ocean.
What was it like mentoring women in Christchurch prison?
I was so nervous going into that. I'm one of those people that wears my heart on my sleeve. I was scared it'd impact me too much. I just felt like this was going to be too much, and I was being filmed and I cant stand being filmed. But I came out of that prison feeling so amazed by these women. They were just regular women who made some really terrible decisions. A lot of it is just about the environments they grew up around. It was quite an eye opener to realise these people in prison are real people with kids and families and they just messed up real bad.  I felt privileged to experience hearing their stories – it put a face to people I would usually not think about.
I helped them make songs and learnt about their lives. It was a Maori TV thing, when we got there they did karakia before we went in, I felt like they really acknowledged the spiritual aspect of taking on the heavy load of others stuff and made us feel like it wasn't our burden to bear. We also sang a lot of songs which was great.
Do you feel like there is discrimination towards women in the New Zealand music industry?
I'm actually doing a talk at the Auckland Museum on misogyny in New Zealand. I haven't personally had that much experience with discrimination in the music industry but more just in general. But I reached out to a whole lot of girlfriends in the music industry about it –  I was very lucky you know, I had family already in the industry like my cousin Scribe, I had a lot of family style support but that isn't true for everyone. I asked if they had experienced sexism in the music scene and they all told me the most horrific stories of their experiences.
It's not just people coming to their shows and harassing them but by guys who are in the industry. I heard stories of promoters following female artists back to their hotel and implying that it was part and parcel of getting the show to do these other things. From what I have been told it's rife in the NZ music industry. It's just the way that women are seen by men, and our industry is no different than any other. I'm scared to death of having these conversations in the public arena, but I've realised people actually care about what I have to say and I hope Imight empower other women to talk about this stuff. We don't have to have a super serious discussion either to make some change. If we discuss it like a normal thing maybe we won't have this problem for much longer.
What's your favourite New Zealand venue to play?
Leigh Sawmill Café. I originally wanted to get married there before I eloped, the planning of a wedding was way too much for me, It's a little bit out of Auckland so anyone that does come gets a mini break out of the city and discovers a new place if they haven't been north before. The Las Vegas showgirls venue was also dope, at first I thought it was a bit weird to play there, but it was actually a great show, it was small enough to be really intimate. In Wellington there's Meow it's great but it has the most terrible green room it's a f—ing closet. Also Blue Smoke in Christchurch is rad to play. It's beautiful
Do you have a most memorable performance?
The ones I did as a teenager where I first discovered I could do this were my most nervous times and my most exciting times. I've done some crazy shows where I've hopped off a plane and done a show in France. I've gotten to go through the alps near Germany so I've had heaps of amazing experiences. But my first gigs in Christchurch are the most memorable, the ones where I'd just been practicing for 15 hours straight in front of my mirror with a hairbrush, before going onstage. Those shows were the beginning of everything and it was the most exciting.
What's next for Ladi6?
We're working on a record at the moment – I think we'll be recording next year and releasing in 2019. what we're doing next year in 2019. I've been doing the Alpha Sessions lately and I have upcoming gigs in Chrsitchurch, Taupo and Northern Base. I'm really looking forward to the Vodafone Music Awards too, even if I don't win it'll be rad to get all dressed up and just have a good night.
You can hear Ladi6 and other female musicians, discuss sexism in the industry tonight at 6pm at the Sing it Sister panel as part of Late at Auckland Museum. For a list of gigs check out the Ladi6 Facebook page.