The trend of mismatched shoes first rose to the surface on the runway for Spring 2017 fashions. Here we saw models trawl up and down catwalks in a large array of colourful and mismatched footwear. But is this a trend that can be worn in an everyday setting?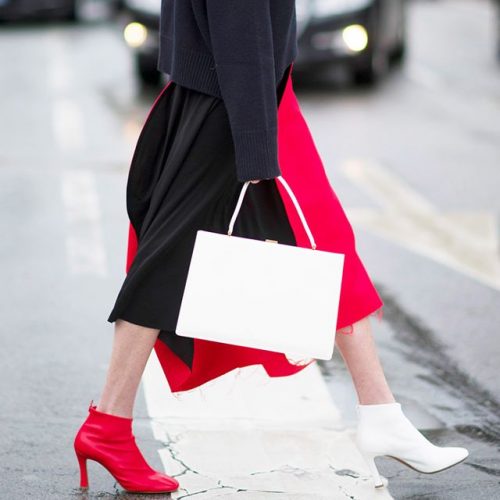 How to wear it
It seems the easiest way to wear this trend is to use two different colours. While keeping the same style of shoe. For example – wearing one black one white boot. It's important to keep both of the shoes the same style from a comfort standpoint as well as a fashion one as having differing styles could cause foot pain.
Another thing to keep in mind is complimentary colours. To make this look wearable try to find two separate colours that compliment each other. One way this can be done is by having one of the shoes in a neutral colour like black, white or grey, with the other shoe taking on a brighter hue. Basic colours like red, blue or green are good for this.
Even celebrities have been jumping on board this trend. Moonlight actress Naomie Harris wore a more subtle version of the trend at the Oscars. For this look she wore heels with alternating strap colours.
All in all, this trend can be a fun and playful way to apply a little bit of colour theory to your everyday outfits.