As Kiwis we're lucky enough to have access to some of the freshest and best quality produce in the world. With Spring finally here it's the perfect time to do some Spring cleaning in your kitchen and experiment more.
To celebrate the start of the new season renowned Senior Chef of The Grove, Ben Bayly and technology giants Samsung have teamed up to bring you some top food tips for Spring in celebration of the launch of Samsung's Family Hub Fridge.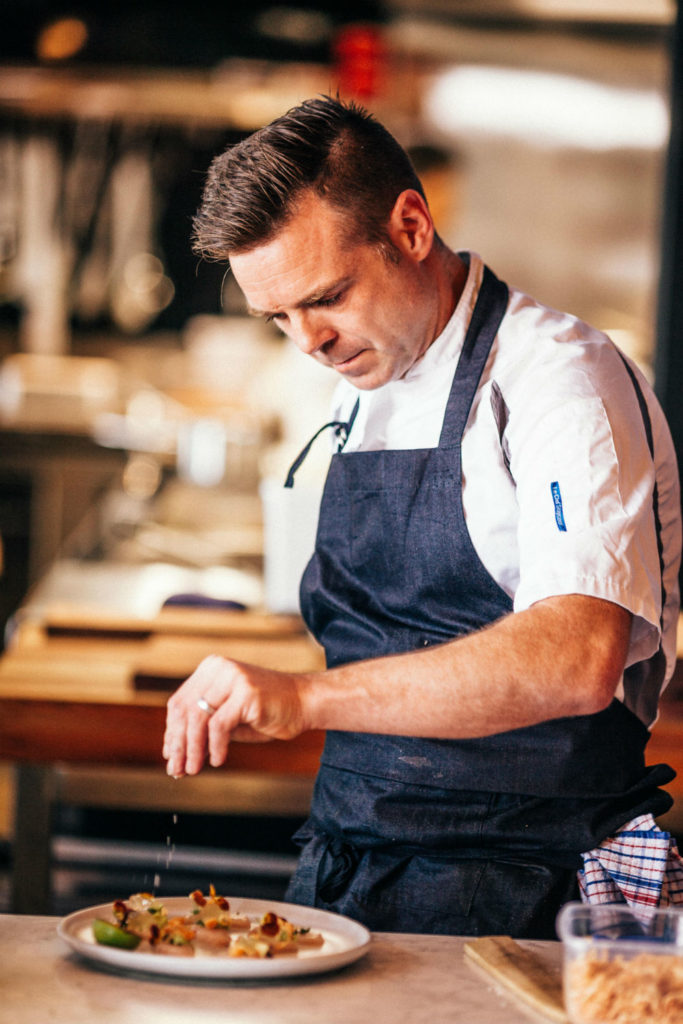 1. Experiment with Charcoal
Charcoal is perfect for grilling meat. If you want to add a smoky rich flavour to your next barbecue, charcoal is the way to go this Spring!
"When I think about spring time it's about getting outdoors and getting the family together. Personally, I'm keen to get out and experiment with charcoal boxes. You don't need a flash barbecue anymore, you can just cook straight on the charcoal. I love to experiment with different types of greenery and wood. As well as things like fruit pits and stones on the charcoal to see how the flavours come through in the smoke," says Bayly.
2. Fresh Produce
Here in New Zealand, we're pretty lucky to have the ability to grow our own fruit and veges, especially in the spring. Plus there really isn't anything nicer than fresh produce.
"One of the things I love most about Spring is the fresh produce it brings – broad beans, spinach leaves, herbs, and strawberries. While some produce is expensive, getting in the garden and planting now can result in a source of low maintenance and delicious crops in the long run," says Bayly.
"The Samsung Family Hub Fridge has a triple cooling system to control the temperature and humidity, which I love because it keeps our veges fresh and beautiful for even longer!"
3. Lamb
This meat is a great addition to your kitchen. Although it may be seen as primarily a Winter meal it can also be great in Spring. Lamb is one of our greatest exports – and for good reason!
"My favourite breed of lamb is Te Mana, which has been finished on chicory. It provides a wonderful piece of meat to work with! Spring is a really exciting time to be a chef –  calves, kids and lambs bring a great new influx of cheeses and milks to experiment with," says Bayly.