If you couldn't quite make it to the glamorous product launch event at the Milford Sound Flights Hangar in Queenstown, don't worry we've got the basics covered for you!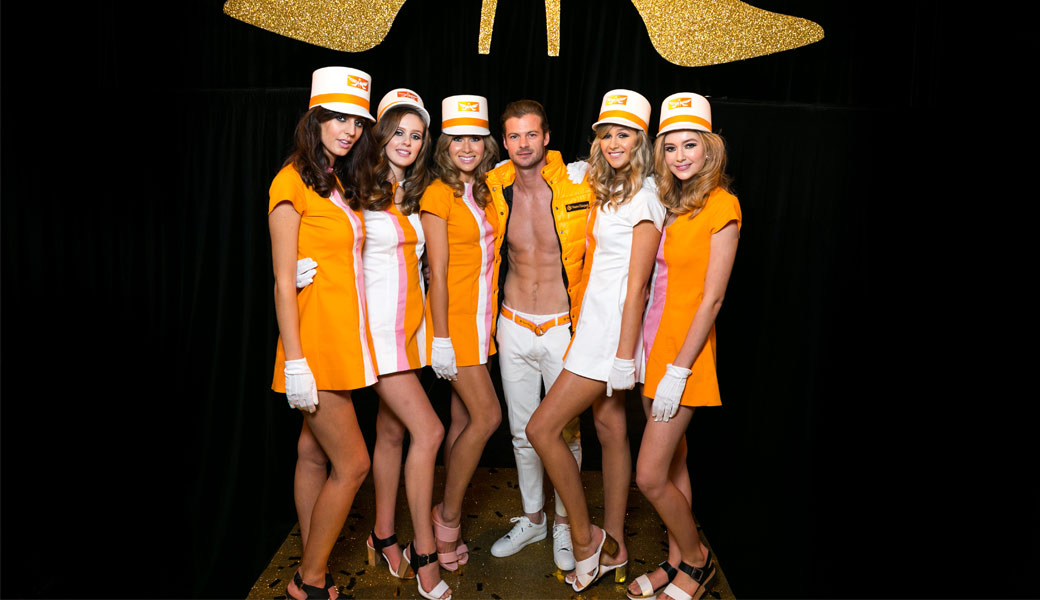 Ever seen or heard of a 1960's inspired PanAm Airways catwalk? Neither have we until Kathryn Wilson as a Veuve Clicquot ambassador, decided to celebrate and launch her new spring/summer 17 collection in a 'come fly with me' style on Friday August 4 at Clicquot in the Snow.
Talking about New Zealand's leading footwear designer, Ali Campbell, Senior Brand Manager Veuve Clicquot said "Kathryn Wilson has established herself as one of New Zealand's most prestigious designers and her catwalk show has become an integral part of Clicquot in the Snow in New Zealand".
Dressed as a pilot, Samantha Hayes kicked off the show to a classic Britney Spears song 'Toxic' followed by her crew of models dressed as Veuve Clicquot air hostesses showcasing the new collection to a sold out audience at Clicquot in the Snow.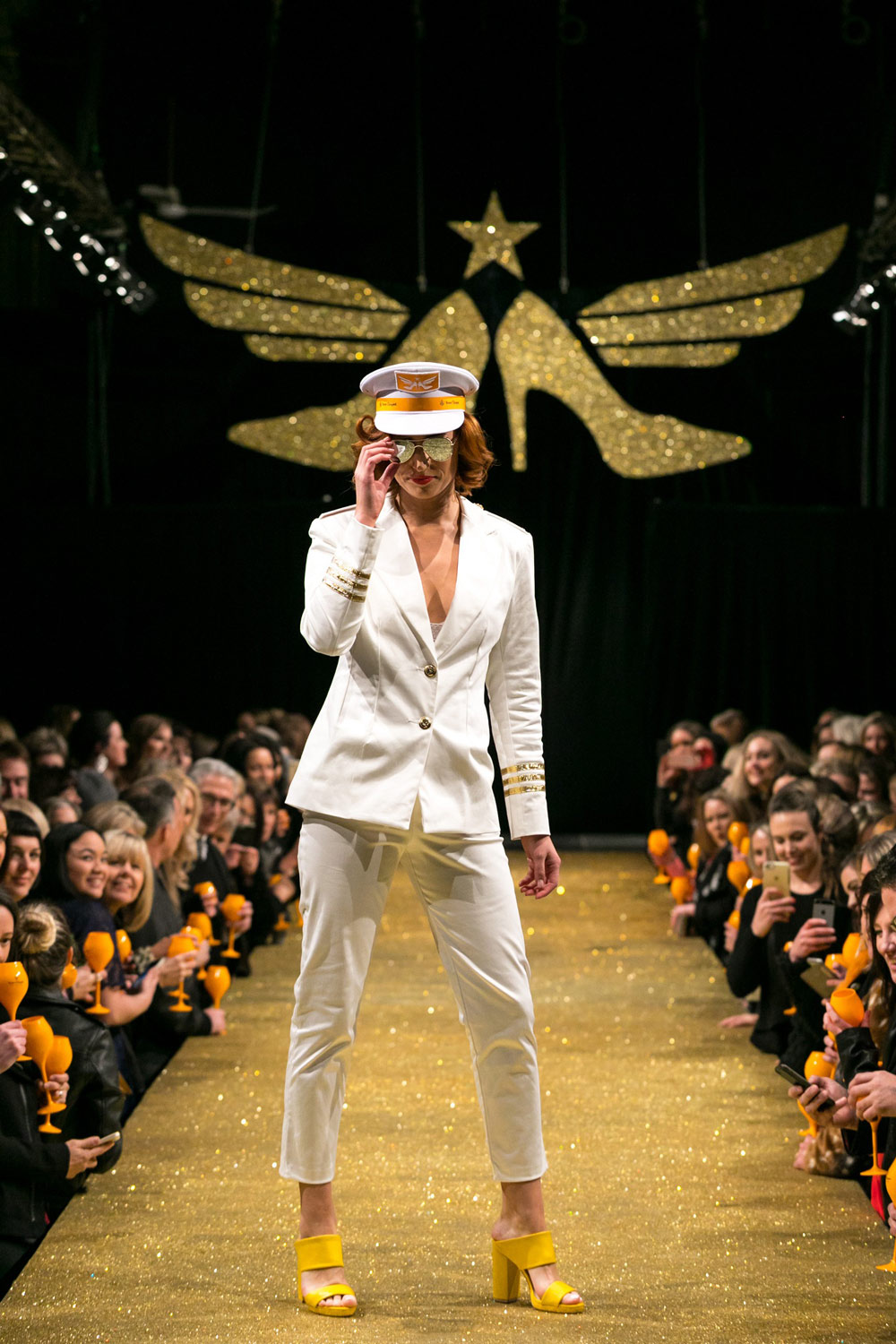 This shoe collection definitely screams "spring and summer". If you're a fan of pastel pink and lilac leather, this collection might be your go-to for warmer weather. Some shoes have accents of Clicquot yellow and floral embroidery detailing (that's one way to stand out this upcoming spring).