K-Beauty is making waves in the United States and Australia and starting to pick up momentum in New Zealand. In the latest issue of M2Woman, we talk about the whitening and brightening trend that is currently pervading the Asian cosmetic industry. Lately, Western brands have jumped on this bandwagon, creating brightening lines inspired by Eastern beauty. One example is Murad and their new White Brilliance range. Miranda Koepke fom Murad International explains how this trend is becoming global and how it will influence New Zealand's beauty trends.
The term "whitening" has broadened its definition, describing a holistic approach that describes a bright, healthy, luminous complexion that glows from within. It's often mistaken for the meaning of creating a "whiter colour" in your skin, but it's more about the translucent, clear and illuminating rosy glow. It's devoted to outwardly reflect the inner purity, elegance and refinement that Asian women embrace.
On how whitening and brightening is becoming an upcoming global trend, Koepke says, "Market research highlighted an opportunity for us to launch an entirely new, innovative collection with the most advanced technologies. White Brilliance® is an integral aspect of our range, addressing key insights driven out of Asia and Asian consumers wanting increased skin luminosity and overall complexion transparency… while also addressing skin maintenance rather than a problem/solution collection to fix hyperpigmentation issues."
In introducing a whitening range to a nation of sun-lovers who love tanned skin, it does seem like a gamble. However, a clear luminous complexion is on everyone's wish list and this is resonating further with consumers all around the globe, whereas previously, whitening was only popular with the Asian demographic. Koepke says, "K-beauty is continually on the forefront of innovation and eventually we see these trends dissipate through the U.S. and the rest of the world."
She adds that 'whitening' is the second leading facial skincare segment in China, Japan, Indonesia and Malaysia and it is the number one leading facial skincare segment in India, Thailand and Vietnam. Brightening products are designed to even skin tone, which is an aspirational goal of many different geographic regions, extending beyond the Asian market.
Environmental factors such as exposure to UV rays and pollution causes an overproduction in melanin, resulting in dark spots and uneven sallow skin tone.  Also, biological factors such as ageing and hormones cause a decrease in our collagen levels, meaning decreased elasticity, bigger pores, thinner skin and overall dullness. It's safe to say that everyone desires to retain the radiance and luminosity that youthful skin has. Discolouration and the loss of light reflectivity is a huge part in making us look tired and old and the following ranges can improve tone, texture and create visibly brighter-looking skin.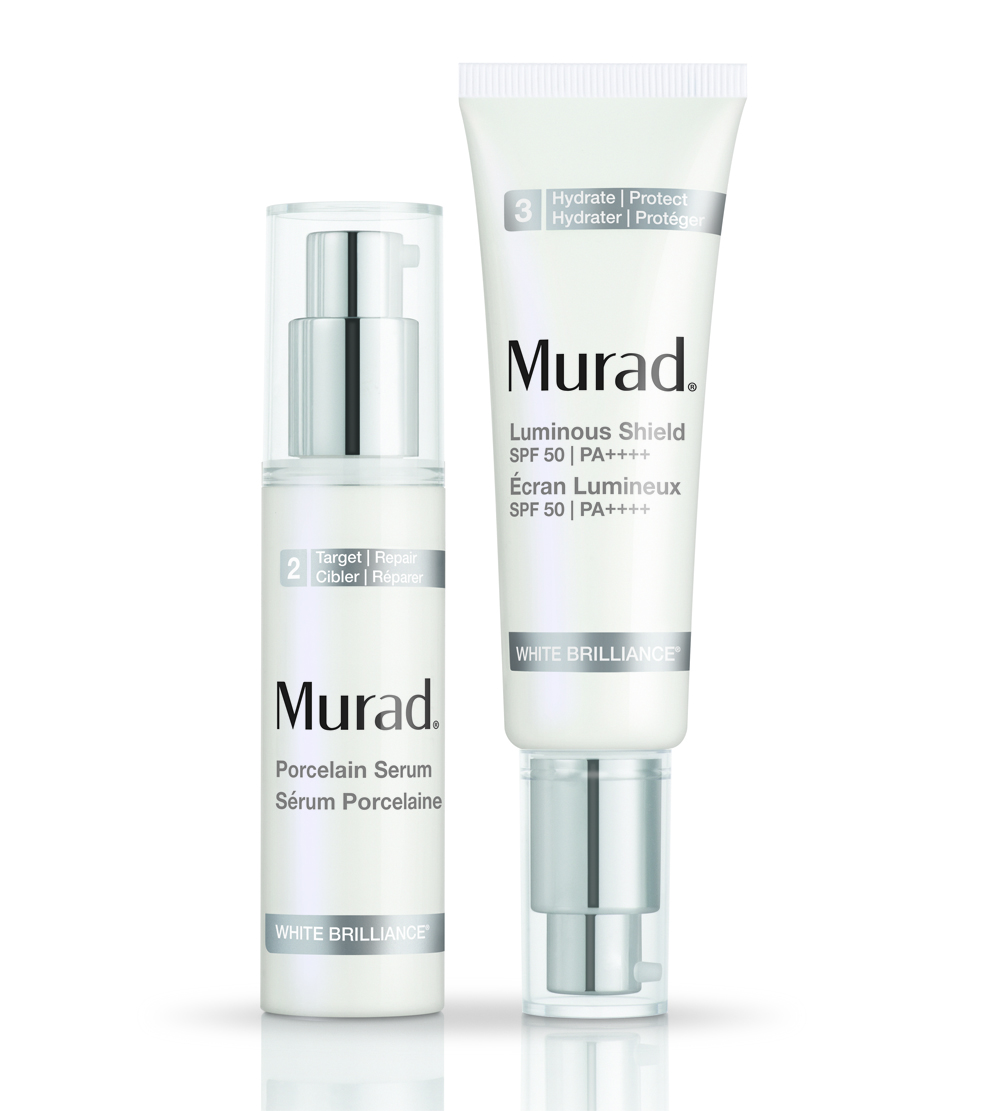 Murad White Brilliance Porcelain Serum $199
Murad White Briliance Luminous Shield SPF 50 PA ++++ $159
Sunscreen is the number one product for sun protection and staving off pigmentation. It should be a broad spectrum and also protect against UVA (ageing) rays. The Luminous Shield is a sheer, fast absorbing formula that not only hydrates and protects with SPF but also provides a perfectly smooth canvas for flawless makeup application without leaving skin sticky or greasy. The Grape Seed Extract works with the SPF to neutralize environmental aggressors to really protect the skin from UV rays.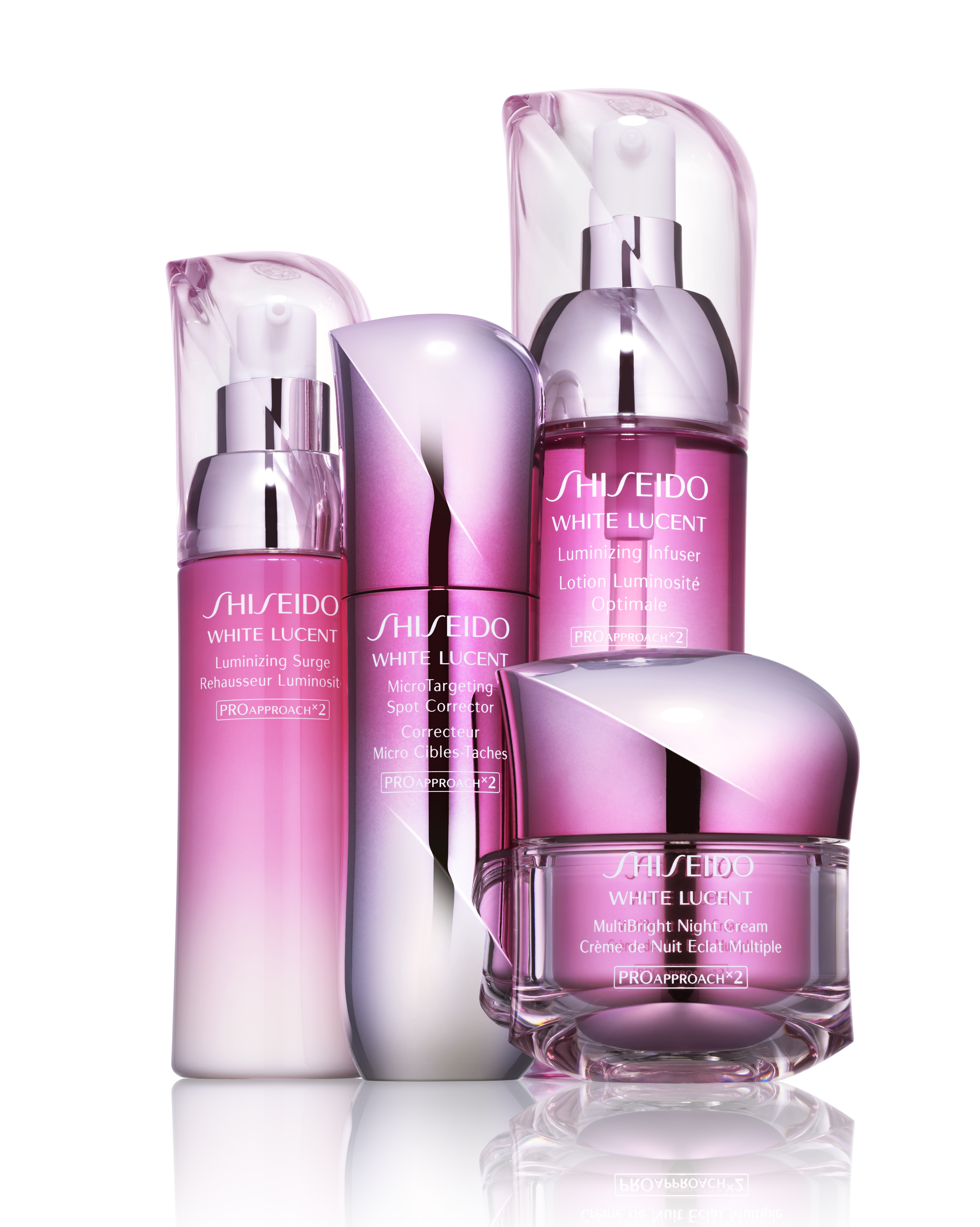 There are many ways to address uneven skin, some of them prioritize the speed of the effects while some focus on fundamentally improving the skin's condition. Shiseido's White Lucent Range focuses on pigmentation reduction to address both quick improvement and also pigmentation prevention for the ongoing improvement of our skin. The Micro Targeting Spot Corrector is a star product from this range.
Shiseido White Lucent MultiBright Night Cream 50ml $119 ; Luminizing Surge 75ml  $109 ; Luminizing Infuser 150ml $99 ; Micro Targeting Spot Corrector 30ml $189.00 and 50ml $249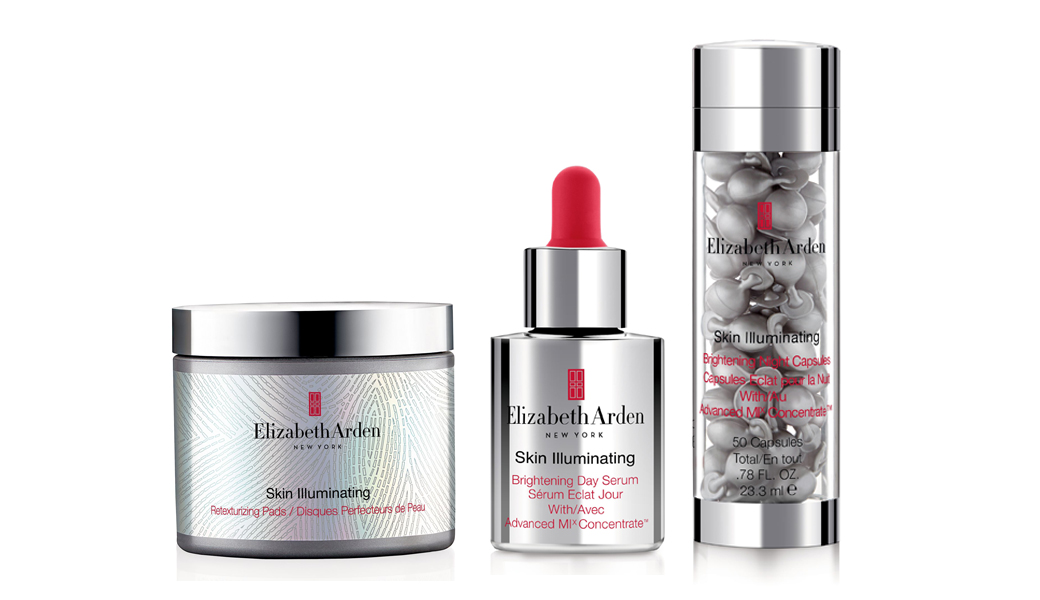 Elizabeth Arden's Skin Illuminating range consists of a potent blend of Vitamin C and Niacinamide which reduces existing dark spots, sun spots, redness and uneven skin tone. The day and night treatments work hand in hand to repair, revitalise and regenerate the damage environmental effects during the night and brighten the skin tone during the day. Use in conjunction with an SPF included moisturiser, SUPERSTART Skin Renewal Booster and an eye cream. You should only use the Retexturizing Pads once to twice a week depending on the condition of your skin.
Elizabeth Arden Skin Illuminating Brightening Day Serum $160; Skin Illuminating Night Capsules (x50) $165; Skin Illuminating Retexturizing Pads (x50) $79
Diorsnow Global Transparency Essence  $205
In 2014, Dior teamed up with the University of Bradford in the UK to discover another dimension of the pigmentation process. Before they published their findings in Experimental Dermatology, it was known that melanin was only transferred vertically from melanocyte to keratinocyte. However, their studies proved that melanin migrates horizontally from keratinocyte to keratinocyte, extending in the same shape as fan. This effect darkens the skin's overall luminosity and clarity. Taking this revelation into account, Dior's Global Transparency Essence targets the spread of melanin upwards and outwards via inhibiting Myosin-X, a protein that transports melanin.
Diorsnow Bloom Perfect Brightening Skin Perfector SPF35 PA +++  $175
This is a hybrid formula that brightens, evens and corrects dark spots while illuminating and protecting the skin instantly and over time. Using the Edelweiss flower extract as its key ingredient to interfere with the process of melanin spreading all over our skin, which gives us that sallow colour. Preventative action is the most effective way to achieve skin evenness and evade dark spots.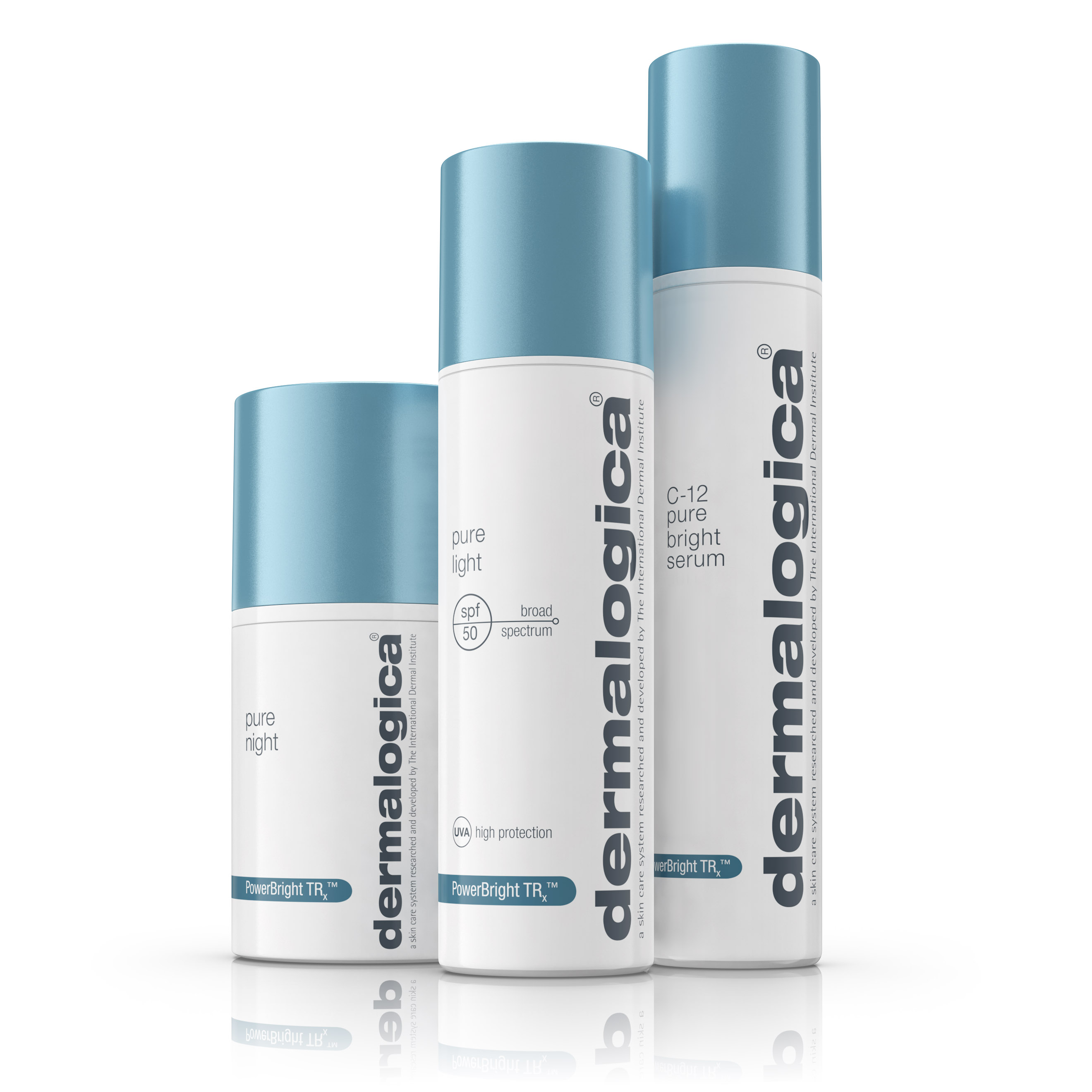 Dermalogica PowerBright TRx Treatment Kit $75
Including Dermalogica's C-12 Pure Bright Serum Pure Light SPF50 and Pure Night, this travel size kit includes everything to combat the unwanted residue from sun exposure. With a brightening serum to help even skin tone and reduce hyperpigmentation, a medium weight protective daytime treatment and a nourishing overnight treatment, you can test out the ranges efficacy and suitability to your skin.
Also available in full sizes:
C-12 Pure Bright Serum $166; Pure Light SPF50 $112; Pure Night $134