I have always wondered about this. It seems like knowing where celebrities travel to for their holidays would work well for our bucket list. Stratos Jets recently put their social media stalking skills to use to figure out where our favourite Hollywood celebs vacate to.
They searched geotagged Instagram posts and Internet celebrity sources to compile the list of holiday travel destinations.
Here's the list of the most popular destinations that the rich and famous fly to for the heat, snow and remote islands.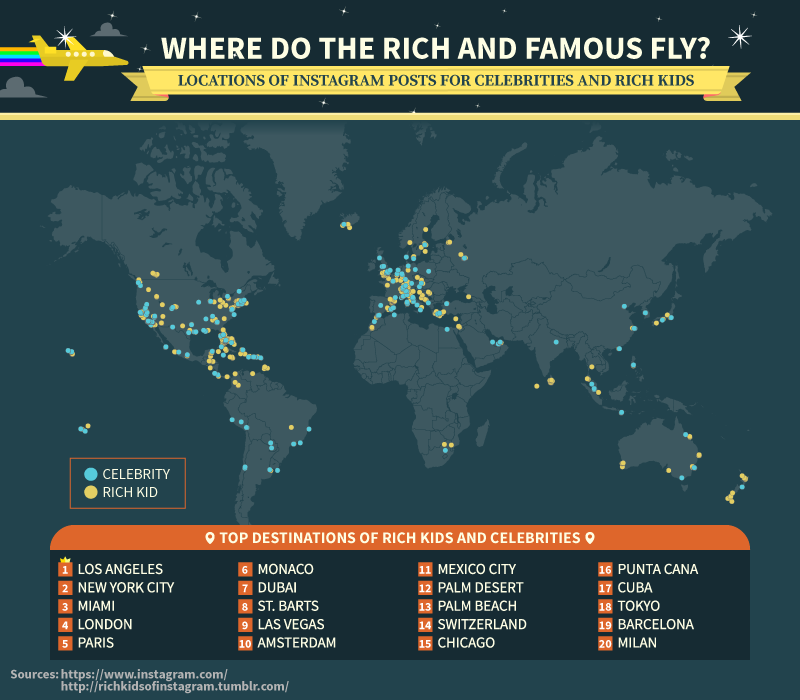 [shortcode id="33529″]
[shortcode id="33529″]
A photo posted by Steve Aoki (@steveaoki) on