In this issue, we talked to Benefit Cosmetic's Global Brow Expert Jared Bailey to find out how to create the perfect set of arches.
Finding the perfect brow is kind of like finding the perfect bra, you look for three things; you look for structure, you look for volume and you look for a little lift!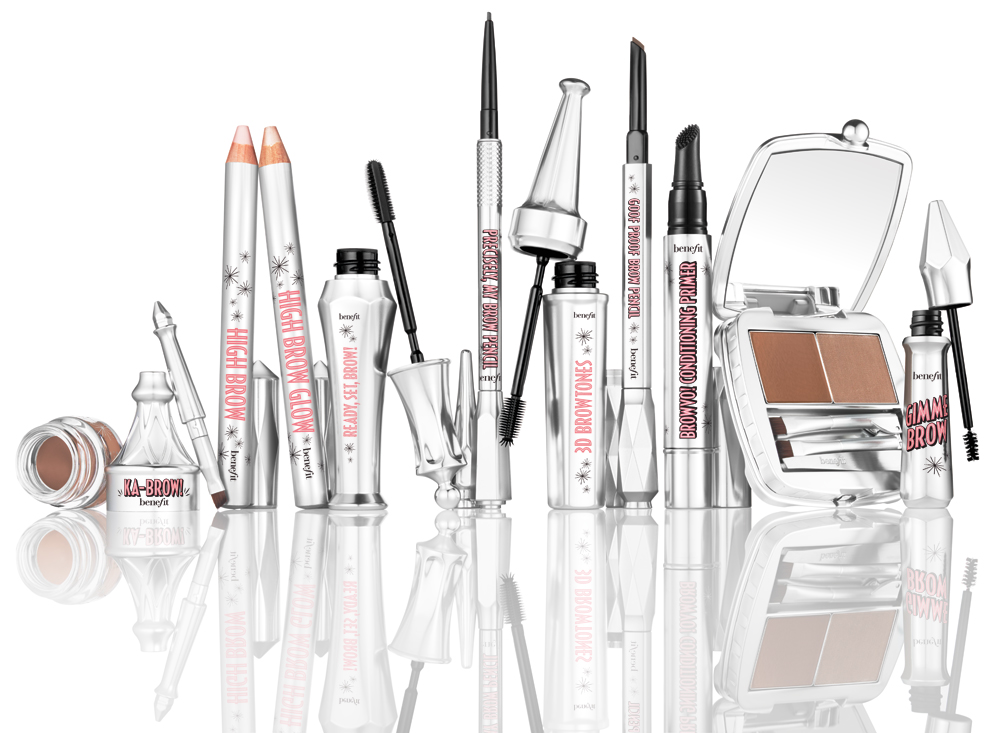 BOLD BROWS
To create that signature bold brow…first feather through Ka-brow, starting a centimetre into the brow. You want to place product in places where there is less brow hair, feathering into those sparse areas. This will create structure and shape. Then stroke Precisely, My Brow pencil with hair like strokes into the second half of the brow to create a darker shadow really amplifying the drama. Finally add in 3d Browtones to add volume and thickness and to create dimension. To finish, add High Brow to give the brow that added lift.
Kabrow is perfect for creating a dramatic eyebrow with A LOT of definition.
Think Cara Delavigne and Rosie Huntington-Whitely.
Precisely My Brow will turn the most shapeless brows into "brows on fleek"
with just a flick of the wrist in the direction of the hair growth.
3D BrowTones – when you go bold, you've gotta add some dimension! 3D BrowTones is the product you never thought you'd need but can't live without. Think highlights but for your BROWS! It's perfect for creating a 'feathered' look to your bold beauties.
NATURAL BROWS
To create that effortlessly chic brow look using the new Benefit Brow Collection start with the Goof Proof Brow Pencil. This is a brow beginner's BFF. What's great is the formula is totally buildable so you can create something soft and natural, or a bit more defined and dramatic by using the teardrop tip. Perfect for the gal with no shape or definition! A double win is that you can't mess it up! Finally, to create that soft wash of colour throughout the brow, you want to blend away any excess product with the attached spoolie. The secret to this formula is it only adheres to the hair, not your skin.
Then follow with a brow gel. Gels are the easiest product for those who are looking for a more subtle yet groomed look, or those who are not yet confident with a bold brow. GimmeBrow, we call it the little black dress of eyebrow products, because it simply always fits! It offers volume, a touch of colour and tames the hair and looks good on everyone!
[shortcode id="33529″]