Less than two weeks ago, we talked about what happens to your body when you switch cosmetic products.  A study led by researchers at UC Berkeley and Clinica de Salud del Valle Salinas demonstrated how taking even a short break from personal care products and cosmetics can cause a substantial drop in the levels of hormone-disrupting chemicals in the body. "Because women are the primary consumers of many personal care products, they may be disproportionately exposed to these chemicals… Teen girls may be at particular risk since it's a time of rapid reproductive development, and research has suggested that they use more personal care products per day than the average adult woman,"'said study lead author Kim Harley, associate director of the UC Berkeley Center for Environmental Research and Children's Health.
After taking this into heavy consideration, I've pondered about how we can adapt and change our values to support local businesses that actually are certified organic. Just because they claim to be "natural" and "organic", it really doesn't mean anything until they've gone through the arduous and laborious process of becoming certified.
For foundation, I'm transitioning to a nasty-free one: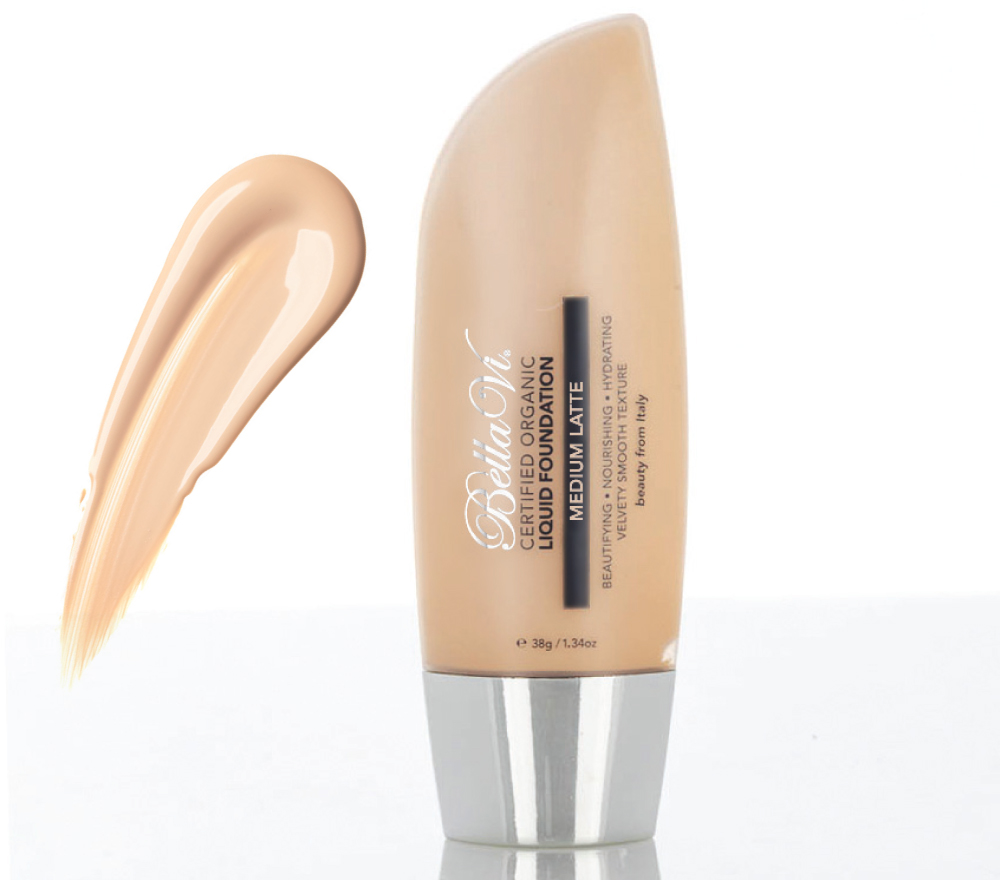 It has a velvety texture that completely sticks to your face and gives you full coverage – similar to the texture of Estee Lauder's Double Wear. Personally, I'm an illuminating BB cream advocate for daytime wear. But when you need matte coverage to last and last, this foundation works a charm. Bella Vi is dermatologically tested for sensitive skin, cruelty-free, GM-free, paraben-free and certified as organic.
The foundation contains glycerin, coconut oil and shea butter. It's a super formula that is serious about protecting your skin. Vitamin E, as we all know, is high in essential fatty acids. It's an anti-oxidant that protects your skin from UV damage and free radicals and great for preventing your skin from drying out.