Cloudy Bay is taking over 46 & York until mid-November this year with an unrecognizable new fit out. Featuring a bespoke four course tasting menu matched to the current Cloudy Bay vintages designed by Sam Mannering, this is an unmissable event for all hedonists who love to indulge in good food and wine. Reflecting the luxury and serenity that Cloudy Bay encompasses, the pop-up invites Aucklanders to escape the city for a moment.
First thing's first, you're only 28 years old! How did you start your career in food – and establish yourself so quickly within the industry?
In probably the most unorthodox way possible; I trained as an actor! I've been in and out of professional kitchens for the last ten years. Perhaps it's my short attention span, but I always seem to have my fingers in a lot of pies (pun intended?). Perhaps part of the appeal of what I do and write about is from what I learned from Fergus Henderson; always keep it simple. Think about what can be taken away from a dish, rather than what can be added. I don't like to muck around with ingredients too much. I don't like to put food on a pedestal and make it appear daunting and inaccessible. The food world in New Zealand is very small and supportive; I consider myself incredibly lucky to be doing the things that I do; and it hasn't been without the help of some wonderful people.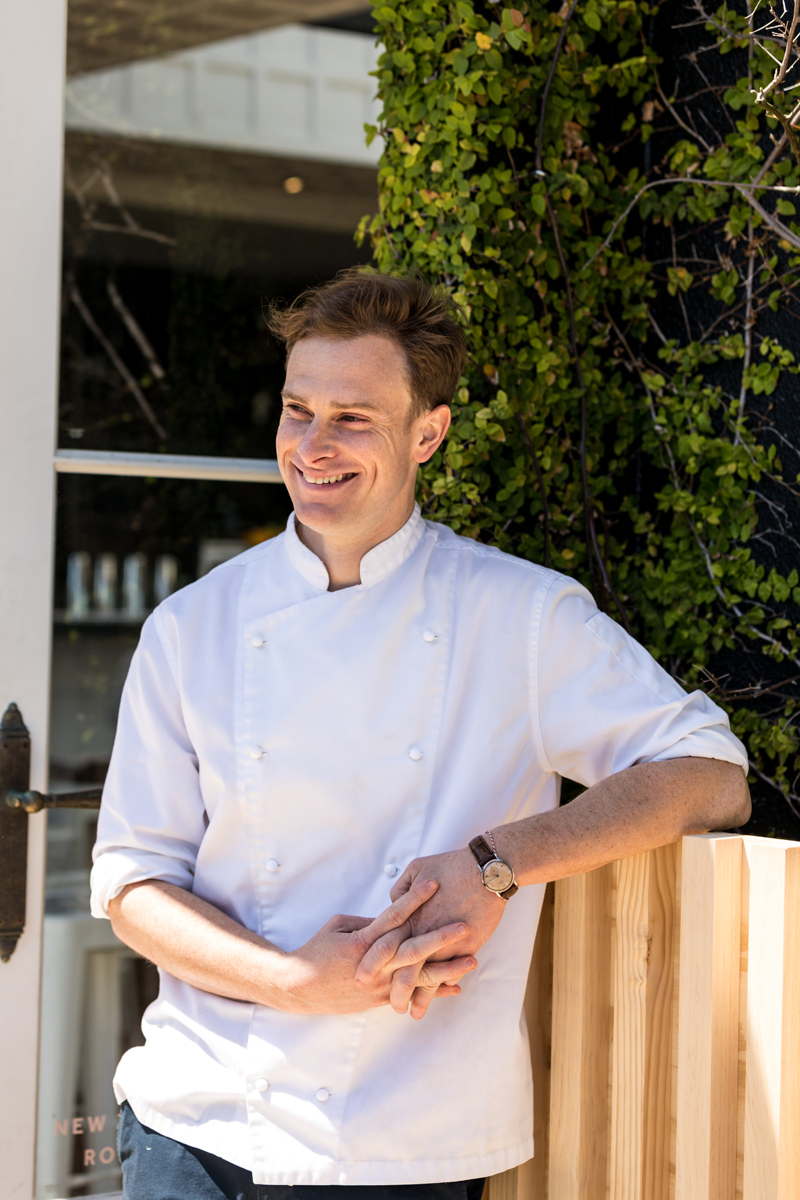 What does it feel like to collaborate with such an extraordinary New Zealand wine company?
I'm a mixture of excited, proud and a little bit nervous, to be honest. This is a big deal for me. To have an opportunity to work with an iconic local brand such as Cloudy Bay is, for me, is just about as good as it gets. Cloudy Bay is iconic and it's been with a lot of relish that I've taken on the challenge to match their incredible wines with a menu that I hope is worthy of their brand.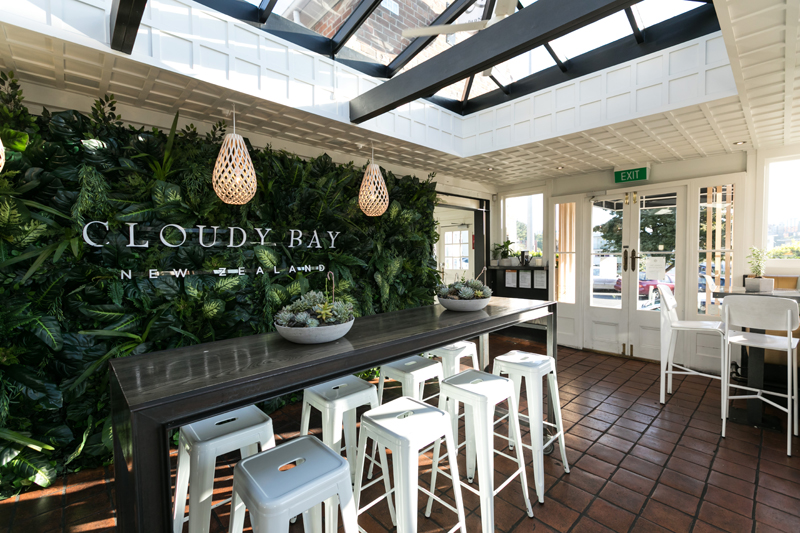 Where did you draw inspiration from for the menu? And which match is your favourite?
I feel like we take a lot of our produce a little bit for granted. Our seafood in New Zealand is awesome. Our lamb is incredible. I wanted to make the most of that, but also keep it as simple and uncomplicated as possible. I wanted to offer a bit of a cross section of New Zealand, and the calibre of the wines means that I'm working with some of our best local produce; it just demands it. I'm enthusiastic about every dish I cook but if I did have to pick a favourite, it would probably be the oysters, from our friends in Mahurangi. I'm absolutely in love with the things.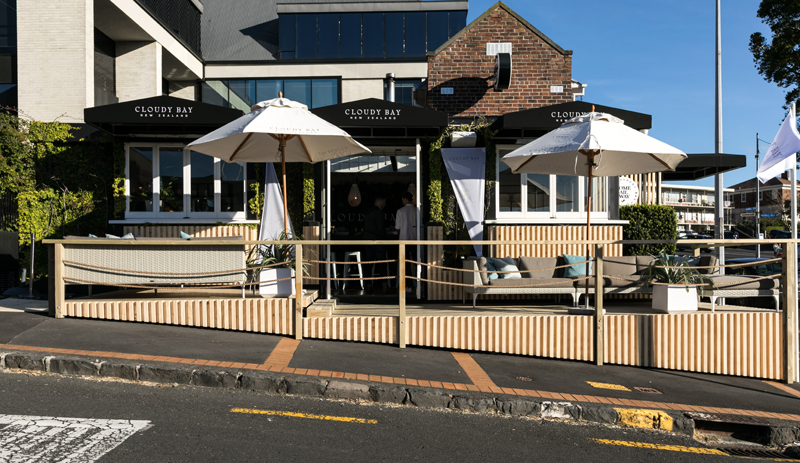 Auckland's hospitality scene is booming – where do you envision this going for the industry?
It is overwhelming; there seems to be a new place opening literally every day. Aucklanders are eating out more and more; there is a growing demand. Dining is meant to be about having something that you wouldn't have at home. I want to see more collaboration with chefs from overseas; there are some incredible things going on in places like LA, Copenhagen, London and Tokyo. Diners are being challenged more and more; being made to think about what they are eating in all sorts of extraordinary ways. It would be amazing to see a bit of that down here.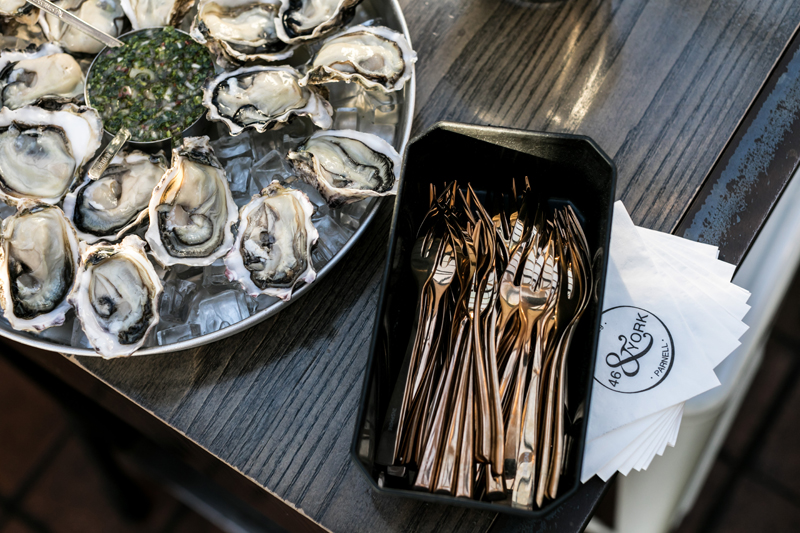 Where to from here for your career?
Hopefully a bit of a holiday! (unlikely) I'm working on another book, which will be due out next year. I like to keep myself busy. Maybe a new establishment….we'll see.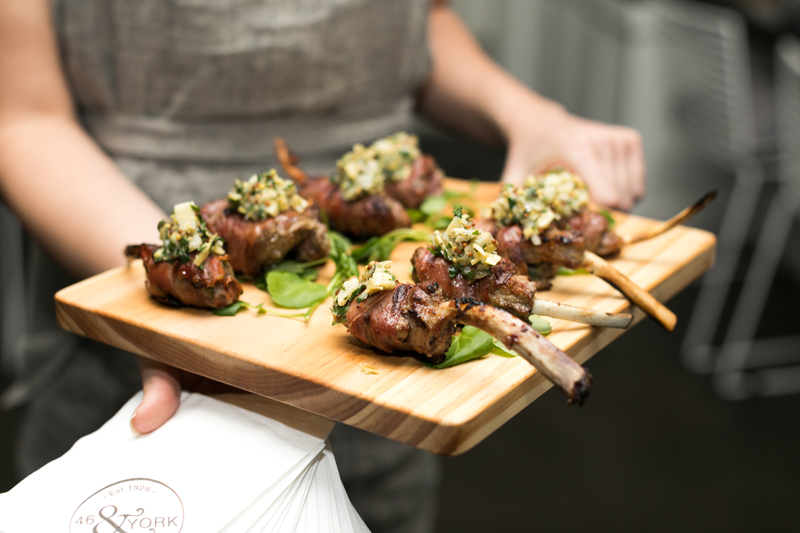 Cloudy Bay Sail Away Four Course Tasting Menu
Mahaurangi oysters, coriander, shallot, lemon salsa verde
– Paired with half glass of Cloudy Bay Pelorus NV
Half a lobster tail grilled with Cloudy Bay Chardonnay crème fraiche, Italian parsley & pecorino
– Paired with a half glass of Cloudy Bay Sauvignon Blanc 2016
Confit pork belly with Granny Smith apple, pickled radish and watercress, with celeriac puree
– Paired with a half glass of Cloudy Bay Chardonnay 2014
Lamb scottadito & artichoke pesto, roasted parsnip
– Paired with a half glass of Cloudy Bay Pinot Noir 2014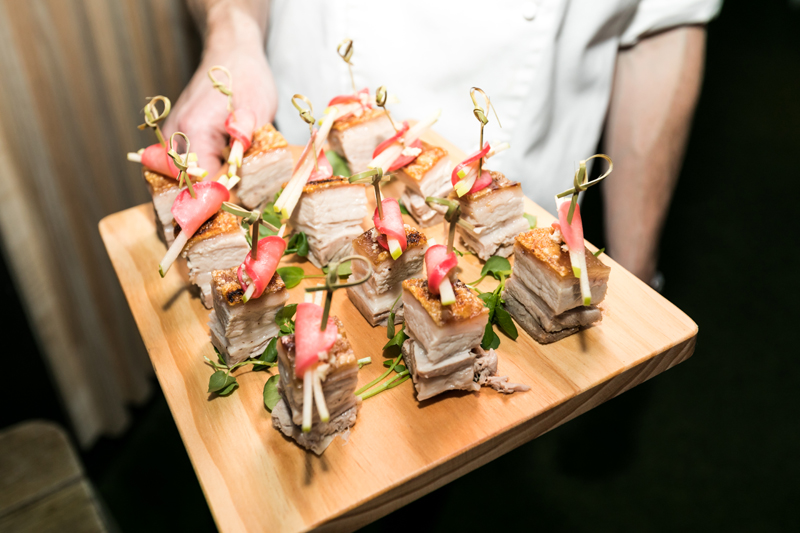 [shortcode id="33529″]