The workday dubbed "9-5" is something of the past and most definitely does not apply in today's world. There's nothing better than the instant gratification you feel when you tick off something on your to-do list. However, despite your love and passion for your job, bringing it into after hours and the weekends is a straight thoroughfare to exhaustion and eventually a burnout.
Gradually we feel stagnant when we hit a glass ceiling, become jaded over being unappreciated and on top of that, dealing with office politics can be a right pain in the a**. A study published in Health Care Management Review revealed that those who are able to ignore "workplace incivility" a.k.a. bullsh*t drama makes you less likely to suffer from a burnout.
The study followed 596 nurses in Canada over the course of a year and tested over two waves whether the workplace incivility was related to poor mental health and turnover intentions. The study concluded, "relational occupational coping self-efficacy is an important protective factor against negative work behavior."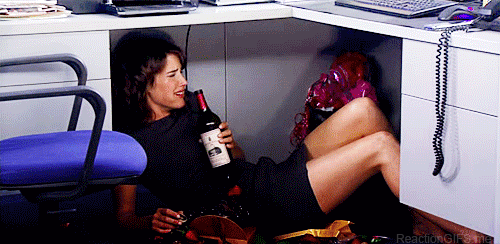 The study specifically tested nurses and your workplace is probably a lot different to theirs. However, we all are subject to the effects of social dynamics at work. Letting your colleagues get on your nerves is what causes the build up of emotional stresses that has a huge impact on your happiness and quality of work.
If someone says a rude dicky comment that makes your blood boil, you don't need me to tell you that you have complete permission and the right to ignore them.
[shortcode id="34572″]