This Year, Taste of Auckland has partnered up with Electrolux to bring the biggest and best food festival to date. With an incredible and diverse line up of international flavours, this event will be the new heaven for all foodies and cater for every palate's predilection.
The unique styles and flavours of each restaurant have truly been captured in the array of dishes being served. Whether you are an avid foodie with a well-travelled palette or want to just try something a bit different without breaking the bank, Taste of Auckland is the perfect place to be. From Asian cuisine, to rich French delicacies, to southern style American soul food, to fresh seafood and everything in between – there truly is something for everyone and all taste buds at Taste," Lemongrass Productions Director Rob Eliott said.
The King of Croquembouche Adriana Zumbo will also be making a special appearance at the Qantas VIP Lounge. A highly successful connoisseur and creator of desserts with 9 stores in Australia, Zumbo will be airing his new TV show "Zumbo's Just Desserts" in New Zealand.
The highlight dishes of the ten Taste restaurants are as follows:
Italian: Sergio Maglione, two-time 'Best in Taste' award winner will serve up his signature favourites: Valoriani Oven Pork Saltimbocca Bun and charcoaled Lamb Rib dish, Rosticiana d'Agnello.
French: Nick Honeyman of Paris Butter will serve French delicacies and the crowd-favourite Coconut crème brûlée.
Asian: Jason Zhang of Artwok will serve Rou Jia Mo braised pork belly
Asian: Cameron Knox of Tok Tok will serve crispy Hapuka Dry Red Curry
Seafood: Head Chef Chris Allan of FISH will serve fresh seafood with the highlight dish of Argentinian Red Shrimp
New Zealand: Al Brown's Depot Eatery will serve up their classic freshly shucked oysters.
New Zealand: Head Chef Adam Rickett of Euro will serve up Karitane Crayfish
Middle Eastern and North African: vegetarian Moroccan stew from Ima Cuisine
South American: Southern Fried Jerk Chicken from Miss Clawdy
BBQ: 18 hour Smoked Brisket Taco by Head Chef Chris Allan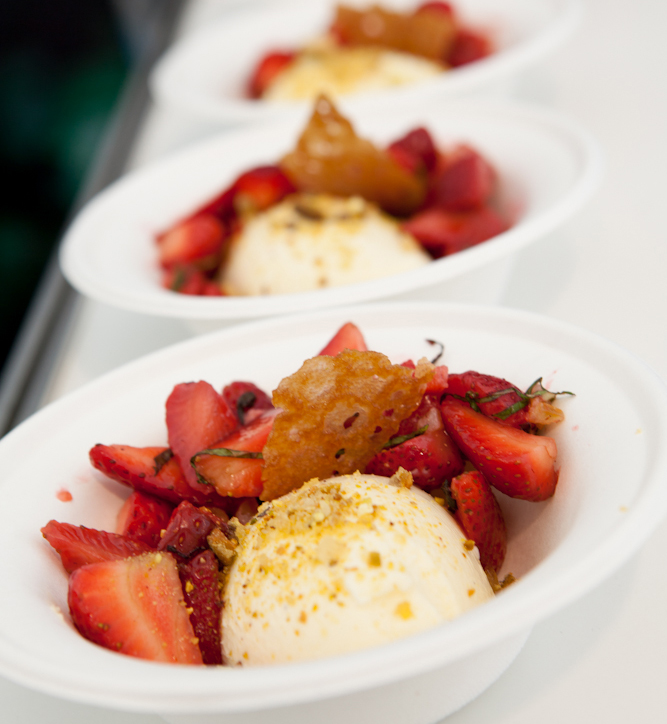 Restaurant Menus
(the dishes will consist of 4-5 bites worth and cost around $8-$13 for festival attendees to try a selection)
Artwok
Rou Jia Mo (Braised Pork Belly
Knife shredded 3 hours slow braised pork belly presented in handmade pita bread with coriander
Shui Jiao (Dumplings)
Boiled dumplings with pork prawn, spring onion and ginger. Served with black vinegar
Bocai Fensi

Spinach Vermicelli Peanut Salad w/ Ginger and Wasabi Dressing (GF & V)
Icon Dish: GONGPAO JIDING
Wok Fried Free Range Chicken Thigh with Chilli, Spring onions, Ginger, Garlic and topped with Roasted    Cashew Nuts
Depot
Virgin Bloody Mary Oyster Shooter (GF)
Freshly shucked oysters (3) (GF)
Tuatuas (4) (GF)
Oyster Fritters (2)
Euro
Southland Lamb Croquette
with loin, aubergine caviar, sheep's milk labne, dukkah
Zephyr Courgette
with fromarge blanc, honey comb, dill (v)
Strawberry Variations
with rose water tea, 'espuma' + champagne chilboust (GF on request)
Icon Dish: Karitane Crayfish
with farm 84 heirloom tomato, house cured bresaola, green olive (GF) – Limited availability
Farina
 Valoriani Oven Pork Saltimbocca Bun
with Italian Spicy Greens, Provolone Cheese & Cipriani Mustard Dressing (winner of Best in Taste 2014)
Rosticiana d'Agnello:
charcoaled lamb ribs, crushed summer peas, Parma Ham, salsa verde (winner of Best in Taste 2015)
Morton Bay Bug Lobster Surprise
Fish
Argentinian Red Shrimp
with 'lardo di colannata', gremolata (GF)
Ora King Salmon
with 'gin + tonic', lime, cucumber, juniper (GF)
Te Kouma Bay Oysters
with dashi whip, coriander (3)
Ima Cuisine
Lamb or Vegetarian Kibeh
Falafel on tabuleh with labaneh on cos leaves served with humus and tahini (V)
Lamb Mansaf
Slow cooked fragrant lamb on rice with nuts with Arab salad
Chicken Mesachan
Tangy and fragrant wrap with Middle Eastern slaw (GF option available)
Vegetarian Moroccan Stew
on Ima's hand-made fresh cous cous (vegan)
Knafeh
Arab dessert with Kataif pastry, goat cheese mozzarella, syrup and pistachio (V)
Miss Clawdy
Ceviche
with coconut cream, tomato, red onion, shallots, celery heart, coriander & avocado cream (GF)
Southern Fried Jerk Chicken
with chipotle mayo
Key Lime Pie
with torched meringue
Paris Butter
Ora King Salmon Blinis
Buckwheat blinis, coconut crème fraiche, dill
Clams 'Escargot'
Clams, escargot butter – 6 (GF)
Duck Cassoulet
Confit duck leg, saffron rouille, lentils raspberry vinaigrette (GF)
Icon Dish: Coconut crème brûlée for 4 includes take home kit
4 crème brûlées, 4 brûlée moulds, 1 brûlée iron, recipe card (GF) – Limited Availability
The Culpeper
Pork Belly Corn Dog
with house barbecue sauce, pork crackling
18 hour Smoked Brisket Taco
with chipotle, burnt cucumber, sour cream
Chilli 'Shrimp n Gritz',
jalapeno, coriander, lime (GF)
Tok Tok
Beef Brisket Steamed Bun
with Sriracha mayo, pickled cucumber, coriander
Crispy Hapuka Dry Red Curry
with fresh herbs, toasted cashews, ginger, pickled chilli (GF)
Kaffir Lime Chicken
with coconut, chilli satay (GF)
Prawn and Pork Belly Summer Rolls
with papaya, nuoc cham and peanut (GF. V option available)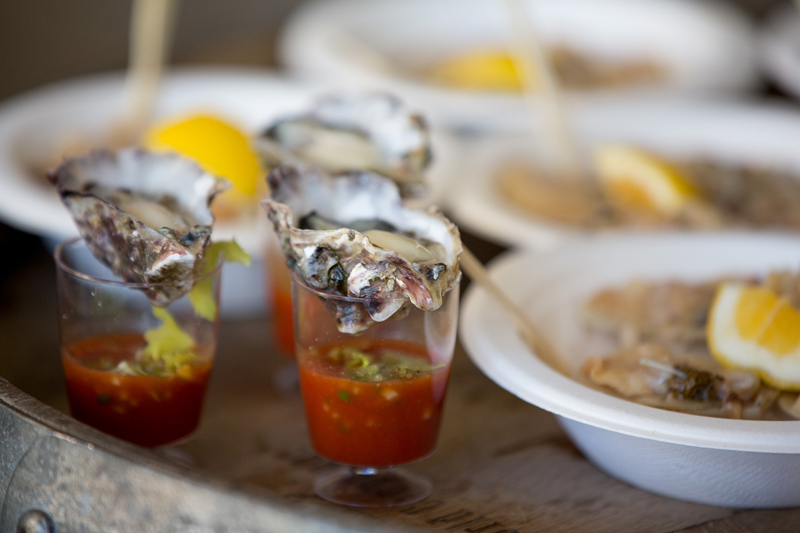 Online Ticket Options for Taste of Auckland:
Qantas VIP Tickets – $110
The Qantas VIP Ticket includes:
Priority Entry to one session + access to the Qantas VIP Lounge
$30 TSB Bank Crown Card (festival currency)
Signature Rockpool Cocktail
Gourmet treats from the Rockpool Grill
'Fine Wine Tastings' within the Qantas VIP Lounge (tastings of special vintages periodically throughout the session)
Festival Glass
Non-alcoholic drinks provided
Cash bar
Seating- Please note there is a mix of indoor and outdoor seating in the Qantas VIP Lounge – there is no allocated seating.
Coat check
VIP Car Parking within the venue Western Springs
Rouge Society Lucky Ticket – $72
Includes festival entry, $30 TSB Bank Crown Card, x2 Rouge Society cocktails + a Rouge Society wide brimmed hat – uber limited!
Premium Ticket – $60
Including festival entry, and a $40 TSB Bank Crown Card.
General Admission – $25
Entry to New Zealand's most loved culinary festival. Plus Chef Demonstrations, Cool Pop-up Bars, Live Music, Cupcake Decorating, Beer and Cheese talks on Brew Street with Kapiti Cheese, Recipe Ideas and meet over 100 artisans and producers many offering samples.
Door sales (if available) $35
[gravityform id="51″ title="false" description="false"]
[shortcode id="33529″]