On Day 3 of NZFW, New Zealand Weddings show featured a range of bridal couture from Hera Bridal Couture, Working Style, Barkers, Alma Wong, Modes Bridal, Rembrandt and last but not least, Trish Peng.
Trish Peng stole the limelight at the show with the most dramatic finale dress as everyone was all of a sudden snapping away to document the most gloriously seductive and powerful wedding dress. The custom made red lace dress featured a 22 metre silk tulle train which was carried by the male models.
Christian Dior vintage lace was flown from France to which Swarovski crystals were embellished on, a job that lasted over 120 hours. The gold headpiece and shoulder-clasp was made in collaboration with Anna Marguerite.
For details of the bridal beauty looks click here.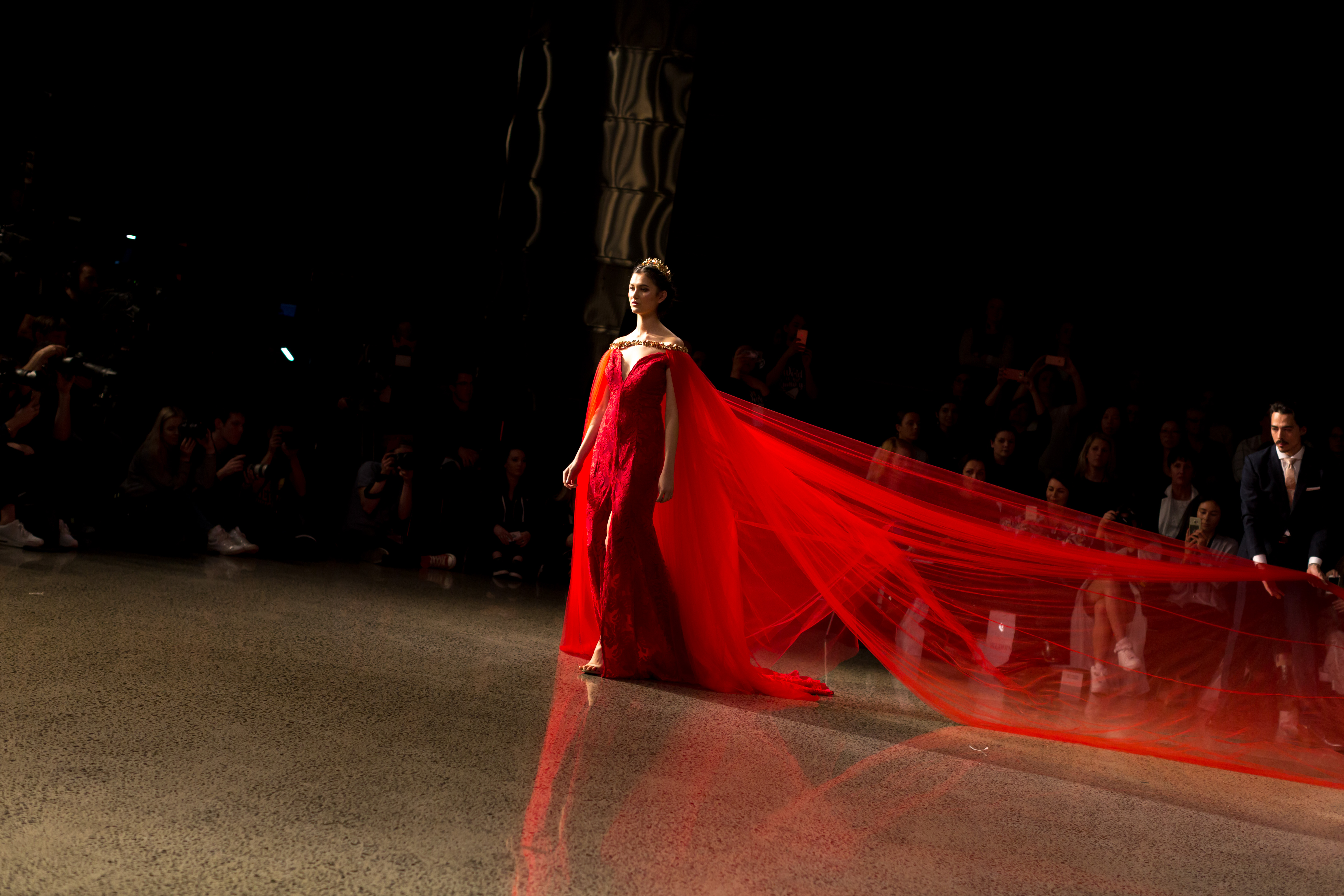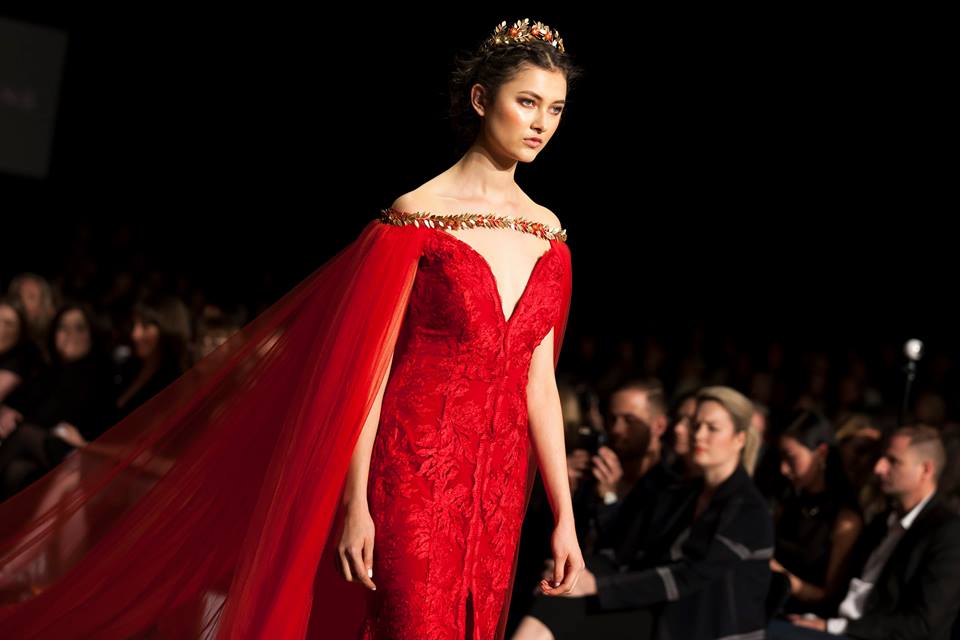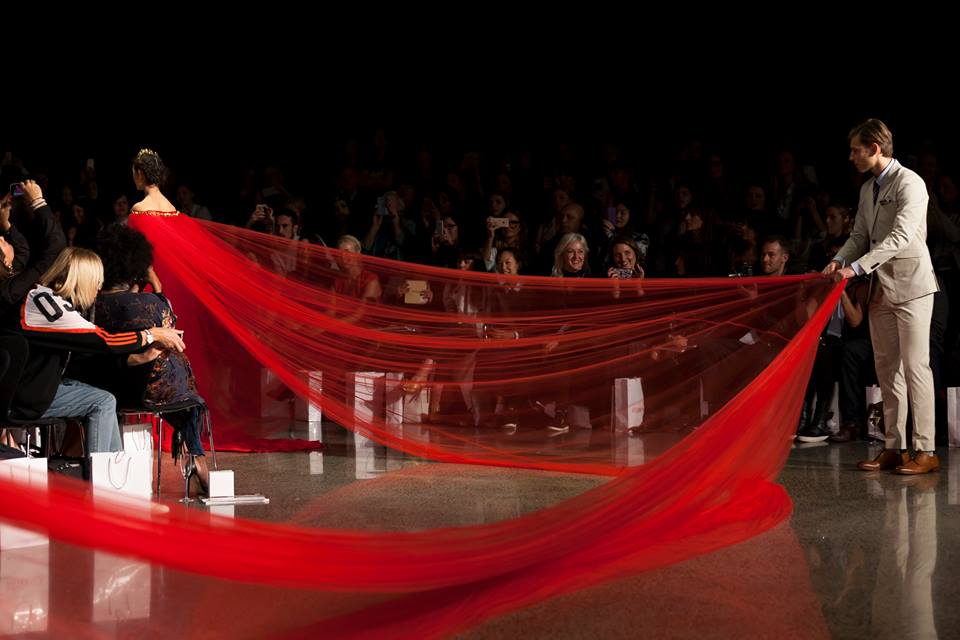 [shortcode id="33529″]