Though I've never had to plan a wedding myself before, perhaps it's wide enough knowledge that the nicest ladies can turn to the most unbearable Bridezillas when they're under a tremendous amount of pressure. Megan from She Said Yes brings you the "little white book" to help you organize your big day.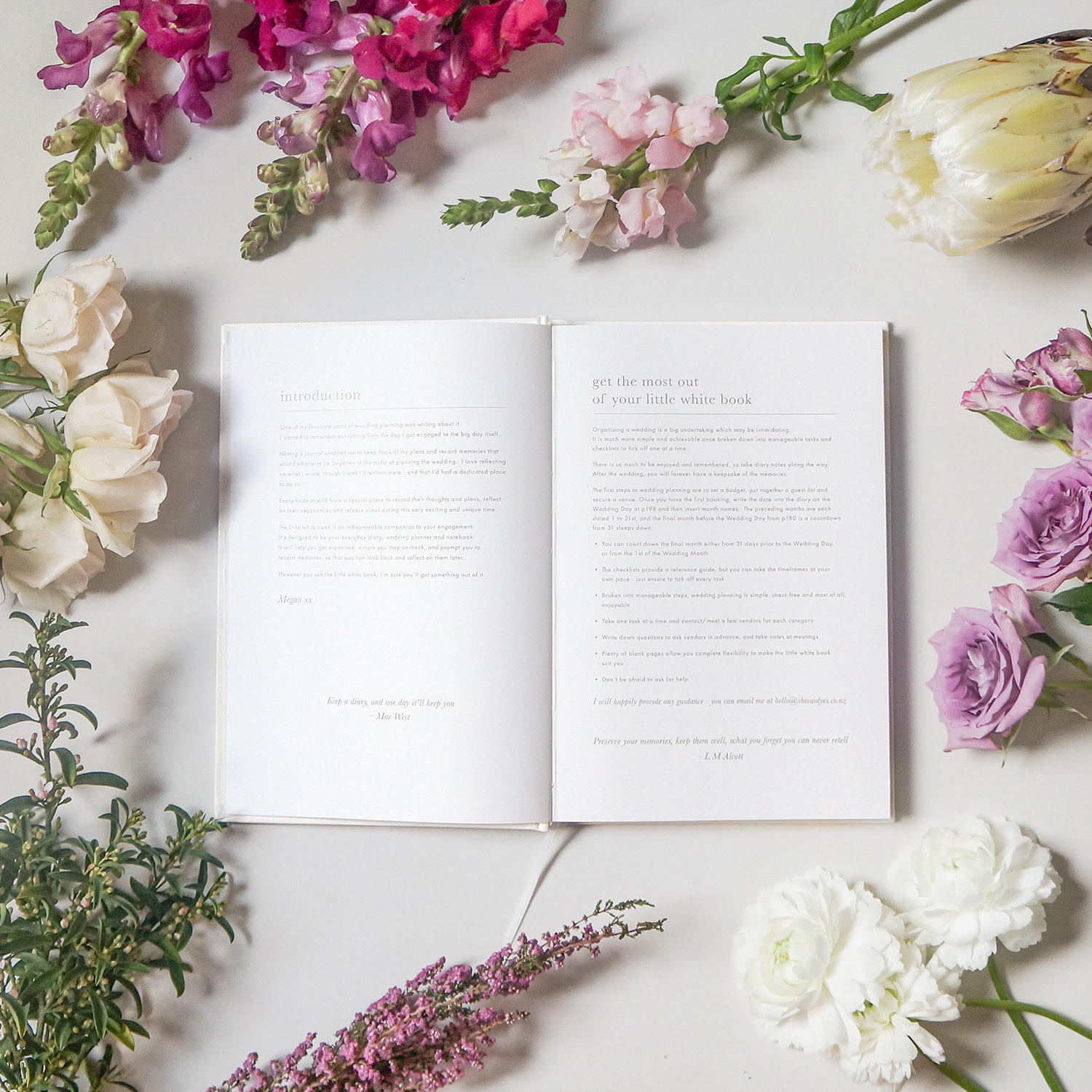 With a 12-month count-down including checklists and journal prompts throughout the book, you'll be able to incorporate your wedding planning seamlessly into your everyday life.
[shortcode id="33529″]
Megan says that when she was asked to marry her husband and SHE SAID YES, neither of them had parents or married siblings to help out with the process. Her Maid of Honour scoured New York for the perfect wedding planner organiser to take to vendor appointments, dress fittings while also creating a keepsake of memories of her engagement. However, failing to find such a book, Megan continued to use her everyday diary and wedding planning book.
There's a lot of moments that you'll want to remember and this journal is a great way to keep you on track with your busy life while also recording everything wedding-related.