Summer is such a great time to share with friends. It is the time to celebrate and reconnect with old friends, reflect on the year that was and to look forward to the year to come. It is a time when we can all enjoy a good glass of wine on the deck, or by the pool, at a BBQ or at the beach. Here we have collected a range of ideas with quite a few bubbles as you can see varying in price for $10 to over $100. Depending on the occasion, these all come highly recommended by us.
Banrock Station's Fruit Fusions
Banrock Station has come up withe perfect summer drink – a delightful take on the traditional Sangria, but even better.
It has taken three different wines and blended them with natural fruit to produce three refreshing blends called Fruit Fusion – perfect for that summer backyard BBQ and something that will please everyone. Made to drink over ice and even better if you add some pieces of fresh summer fruit. At just 10.5 percent alcohol, Fruit Fusions are perfect for those long hot summer nights.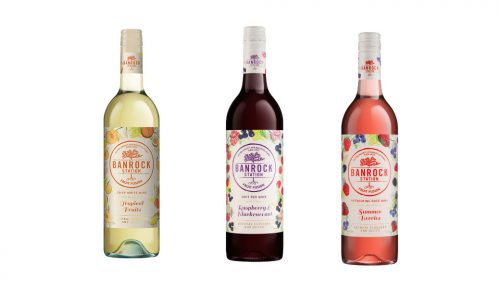 Fruit Fusion – Crisp White Wine with Tropical Fruits
A crisp white wine blended with the natural juice of peaches, mangos, passionfruit and pineapples to result in a delectable and refreshingly sweet wine. Enjoy with delicate cheese platters and desserts or with crisp summer salads.
What makes this choice even better is that every bottle you buy of Banrock Station wine will help save the planet. Since 1995, Banrock Station has contributed more than $6 million into environmental projects around the world
Fruit Fusion – Soft Red Wine with Raspberry & Blackcurrant
Fusing a soft red wine with the natural juice of raspberries and blackcurrants. The taste is a perfect balance of red berry fruits combined with the ripe, juicy plum flavours of their red wine. Enjoy with pre-dinner nibbles, a cheese platter or seafood, Vietnamese rolls and fresh fruit platters.
Fruit Fusion – Refreshing Rosé Wine with –Summer Berries
A refreshing rosé delicately blended with the natural juice of strawberries, blueberries and blackberries. The result is a bright, fruity, refreshingly sweet rosé wine perfect for sharing with friends. Enjoy with a warm Thai beef salad or a spicy Asian stir-fry.
Moët Ice Impérial
Moët Ice Impérial, is the first champagne especially designed to be enjoyed over ice and is set to be the drink of summer. Moët Ice embodies the freedom and beauty of a summer party that combines friends, fun and sun.
Over the summer month Moët & Chandon are holding the Summer Sessions – Hosted and curated by Moët 'The Now' Honourees, these mini pop-up's, open to the public, will feature a live DJ set, Moët theming and bespoke Moët Ice Imperial drinks designed by this year's honourees. The Now' honourees include Jaime Ridge, Art Green, Constance Cummings Georgia Alice Currie and Kelly Karam. Lookout for the Moët Ice Summer Sessions at Auckland's hotspots including 46 & York and Pilkingtons along with Pier 19 in Queenstown. For Moët & Chandon, success is a matter of style.
Mills Reef Rosie Sparkling Rosé Vintage 2016
Blended from Pinot Gris, Merlot, Sauvignon Blanc and Chardonnay grapes sourced predominantly from Hawkes Bay vineyards Rosie is a fine sparkling red wine. 'The Rosie' is a wine that screams summer and celebration! A fantastic off-dry style of bubbles with a wicked hit of strawberry and fruit salad. Chill down and chill out with 'Rosie'.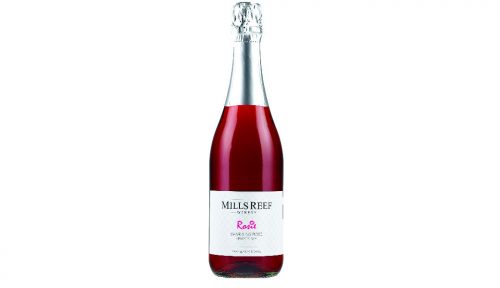 Allan Scott Family Winemakers Cecilia Rosé Méthode Traditionnelle NV
According to the Allan Scott website – Every day there is cause for celebration and the Scott family are avid bubbles fans, especially Allan's wife Catherine. The Cecillia range is named after Catherine using her middle name. Cecilia Rosé is a complex but elegant rosé made from 100% Pinot Noir grapes. Subtle pink in colour, dry, crisp and refreshing it is shows an array of wild summer fruits, such as ripe strawberries and raspberries.
The bubbles enhance the aromas on the palate making this a very fitting drink for the summer months, which is equally delicious throughout the rest of the year.
Excellent as an aperitif, or try pairing with a summer dessert such as meringue and fresh berries.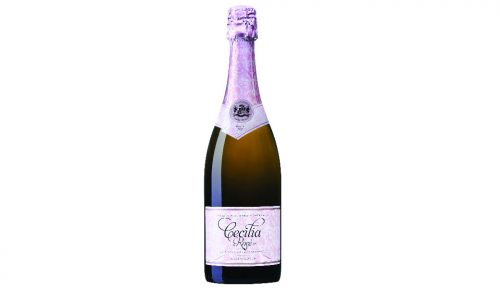 Remember to drink responsibly.