We know that fashion is a bit like a merry-go-round, it eventually re-visits past fashion trend. Sometimes we embrace these trends with open arms and drag out our '90s slip dresses that were hidden in the back of the wardrobe.
Seeing as the '90s are having a resurgence it really was only time before our then-favourite jeans came back in style.
That's right, Avril Lavigne eat your heart out we are about to welcome skater jeans back into our lives – bright skater belts optional.
I thought I was the bees-knees when I wore my HBK skater jeans with my neon orange skater belt. Most likely paired with an HBK one shoulder top and rainbow knee high striped socks. Ah, those were the days.
The reemergence of these jeans back into our lives is … well … not so welcome in my opinion. How do you feel? Ready to rock our like a sk8er girl when life gets a little complicated. After all, hey, hey, you, you, I could be your girlfriend.
Here are the three ASOS skater jeans that caught out eye.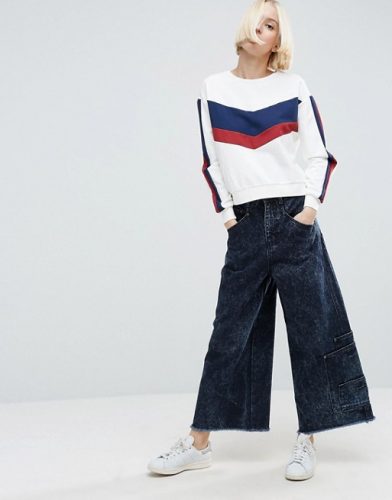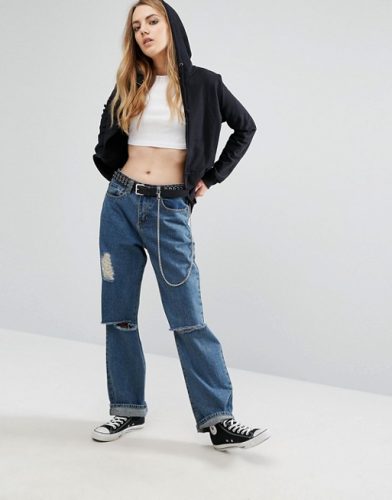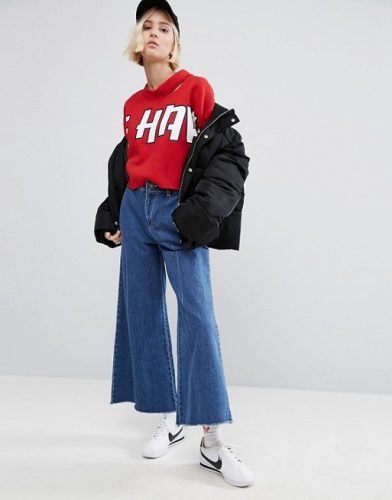 Personally I am a huge fan of the chain that comes with the Liquor & Poker brand.