The development of new business products and services within the environment of an established organisation is tricky and in many situations, totally impossible.
New innovations that embrace and incorporate new and emerging technologies require dedicated time, resource and the space to experiment, test, learn and apply. Start-ups and seasoned innovators and entrepreneurs build the process of creative innovation development process into their everyday business approach and culture starting with flat structures, collaborative team-based approaches to problem-solving and a good divergent mix of skill sets, technical capability and expertise.
Existing and incumbent businesses are increasingly caught between the ways of the past and the more agile frameworks of contemporary business.
One key ingredient of the secret sauce in the process of innovation is the need for dedicated space, resources and time. These three aspects are increasingly hard to harness within established business environments where returns to shareholders is paramount.
Tech Futures Lab in Newmarket, Auckland was established to challenge long established and fixed practices of businesses who are trying to navigate and break the status-quo or businesses who believe that their brand will continue to be relevant in a world of constant advancement and enhancement.
Investment in the professional development of staff is critical for any business who hopes to successfully trade and exist in a global world where new entrants are re-defining business as we know it.
In February 2017 Tech Futures Lab in partnership with Unitec is launching a game-changing Master of Technological Futures qualification to enable professionals to study while developing a new products or services for implementation back into their organisations.
This 180 credit, one-year Master's programme is ideally suited for business and technology professionals who are looking for a formal innovation framework to explore the development of technology-enabled business ideas or platform based solutions. This Master's programme enables candidates to work alongside researchers, academics and industry specialists to develop a business innovation.
In contrast to most Master's qualifications, candidates need only attend onsite sessions for the first 12 weeks of the programme. The rest of the one-year qualification may be completed back in the workplace with the support of a dedicated supervisor and industry mentor. All Intellectual property developed by the enrolled candidates (or team of candidates) is retained by the student. Confidential or commercially sensitive projects can be accommodated.
As an option, candidates may also choose to spend their entire year based at Tech Futures Lab developing skills, capabilities and expertise to launch a new business, start a new service or develop a new skills to apply for a new role.
Fees for New Zealand students are just $15,900 + GST  for the February 2017 in take (includes a 20% early bird first intake discount). Each intake is limited to a total of 30 candidates and companies may have up to 6 candidates in the same intake for team-based innovation collaboration.
Tech Futures Lab is based in Newmarket in Auckland.
For further details or to enrol please go to www.techfutureslab.com
Frances Valintine, Founder of Tech Futures Lab has developed a delivery model that reflects best practice in education, training and professional development for advancement in today's careers.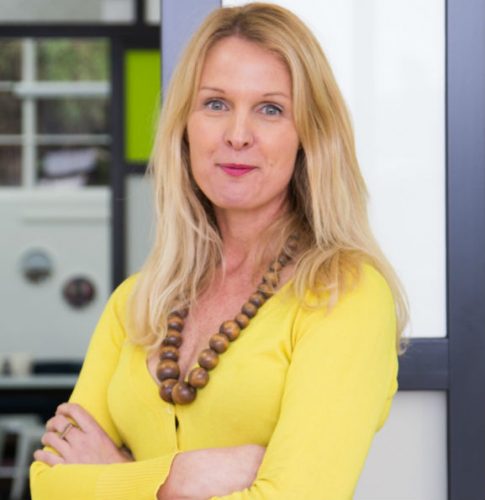 Visit Tech Futures Lab.
Follow @techfutureslab on Twitter.