Last time, I left my story where I felt I needed to enlist the help of a professional to help me smash through the glass ceiling I seemed to have reached with my property portfolio.  So I contacted John Bolton (JB), head of Squirrel for advice.
We hit it off straight away.  JB's definitely my cup of tea! Knowledgeable, straight-talking, no nonsense and at the very top of his game.
Who is JB you might ask?  JB is a visionary who believes Kiwis should be able to get a better deal and better advice on their mortgages. So that's exactly what he set out to do when he started Squirrel Mortgages back in 2007. With a team of down-to-earth, relatable and genuine property experts he built up his business based on integrity, honesty and fairness and is setting about changing the face of the financial services industry in New Zealand.
[shortcode id="33529″]
So I knew I'd gone to the right person. And JB didn't disappoint. Not only did he help me manage my mortgages to my advantage and get more lending, he went a step further and introduced me to my new accountant. A specialist in property investment. I now had a winning combination and once again I was off and have since purchased more than two dozen properties.
But once again, I was left deciding what to do on the career front! I was coming to the end of the time I had taken off to have my daughter and as I have eluded to before, the thought of going back to being an Actuary did not appeal. It was way too boring and was not going to hold my attention for very long. But as luck would have it,  JB (not Google), answered this time in the form of an offer to join Squirrel Mortgages as a Business Development Manager.  I eagerly accepted the role and have not looked back.
Who are Squirrel?  They (or shall I say we) are mortgage and property experts. We work with people just like you to make sure you get the best advice and the best deal on your mortgage. Whether you're taking that daunting first step onto the property ladder, you want a better deal on your existing mortgage or like me, you want to build up your portfolio.
So there you have it.  My story.  From a fresh-faced grad student with not a word of English, to a car salesperson, international card counter, Actuary, mother, property investor and now a BDM at Squirrel Mortgages.
Who knows where I will end up next.  But looking back now I can say for sure it's not just about the destination, but the journey you go on to get there. Enjoy the journey!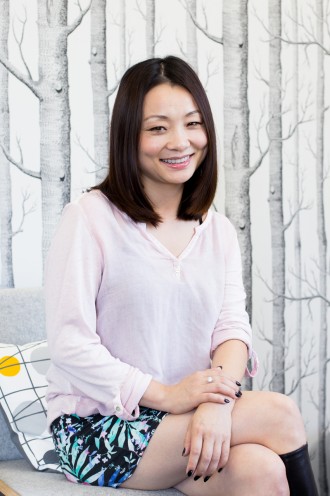 Joanne Chen is a Business Development Manager at Squirrel Mortgages. Visit squirrel.co.nz.
Read more of Joanne's columns here.