Everything You Ever Wanted To Know About Biofuel Fires
Everyone is talking about home-heating this time of year and who can blame them! It becomes a bit of a standoff, who has the best heater? Who is just sleeping with just a duvet and most importantly who is saving the most money!?
The winners vary, but a standout has to be those talking about their 'biofuel fires'. They have no limitations, they look natural and most of all they are cheaper!
We spoke to Richard from Design Concepts and Naked Flames, New Zealand's largest biofuel fire retailer to find out why biofuel fires are so good!
When you have a fire you want the look of a natural flame,  but practicality is also important and the thought of no flue or chimney sounds great!
That is why biofuel fires tick all the boxes.
"Having a very natural looking fire that only emits such a small amount of Co2 means you don't need a flue or chimney…gas fumes are also very toxic and it's no secret that they can be dangerous if the gas is not ignited, whereas Bio Fuel vapours are not dangerous at all, so much much safer also. "
"Most people have only ever heard of wood or gas fires, and haven't yet learnt of the benefits of biofuel Fires, but we are happy to show them exactly how simplistic they are, and how stunning they look, and effective clean clear heat with no smoke, soot, ash, and no smell. "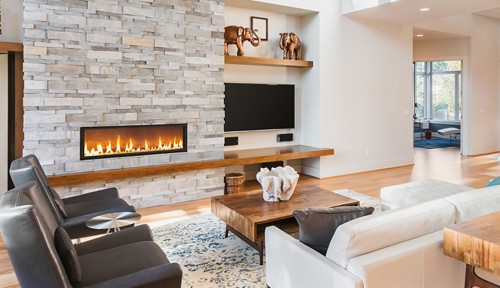 Not only are they great fires for your health and environment, but they are the perfect addition to any home.
"Biofuel Fires only limitations are that of the designer, architect, or home owner."
Because of their unique way of heating your room they can be put anywhere.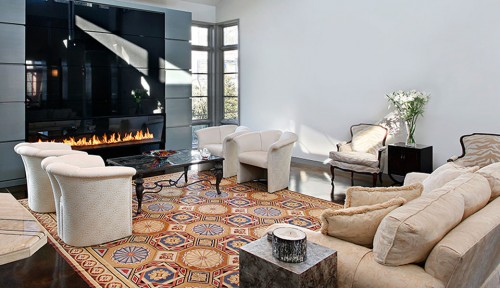 The next best thing is that they are so much cheaper than a high end gas fire and the installation costs are also hugely reduced.
"Our Bio Fuel Fires cater to all budgets and tastes, from small decorative fires for under $100, to a four metre long curved, smartphone controlled and fully automated for up to $40,000. "
Safer, cheaper and cleaner. Oh, and keeps your home nice and warm! Definitely winning the stand off.
To see how a Bio Fuel Fire could heat up your Winter, visit Naked Flame.
You'll also like: