We recently went to the launch of the newly refurbished Fish Restaurant at the Hilton. The place has been refitted from floor to ceiling and it's looking great.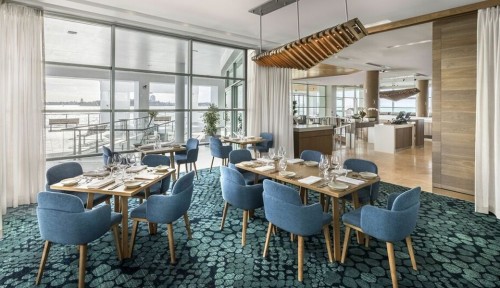 Modern colours that draw from the surroundings and fittings that emulate the nautical aspects of the restaurant complement a dining experience that makes this one of Auckland's best eateries. Chefs Gareth Stuart and Fraser Shenton kept sending out dish after dish of some the nicest seafood plates you'll find.
With new surroundings and a brilliant team this restaurant is once again a destination not to miss.