Gigi Hadid is without a doubt one of the most in demand models at the moment. With her friendly demeanor and unique beauty, she is a household name thanks to the countless front covers she has graced.
A little known fact about Gigi is that she was a child model, practicing for her time as an Angel I assume. Of course, with younger modelling days come outrageous photo shoots, just think back to your childhood!
The model shared a throw back picture on Snapchat with a caption that explained it all.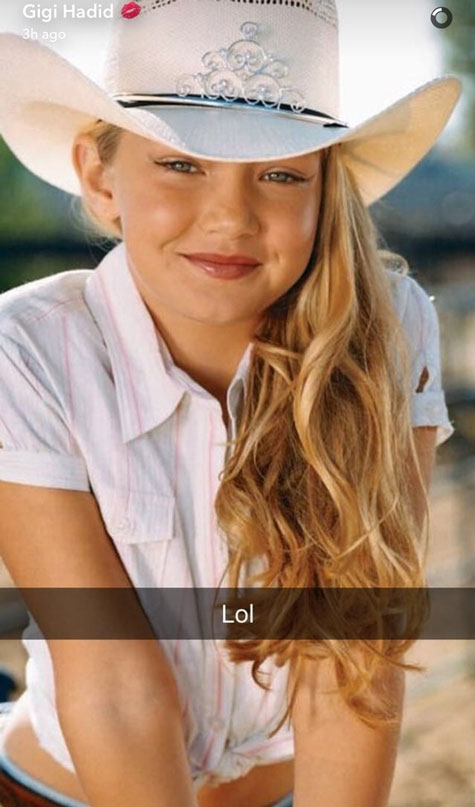 If only we were all this photogenic in a princess crown cowboy hat!