When it comes to finally booking your flights it is normal to be filled with a little trepidation, particularly whether the flight prices are going to decrease in the next few weeks. This is now something we don't need to worry about (as much) thanks to Google. The recently shared on their blog that they are in fact the king of the internet, in case you had forgotten.
All you do is select your flight and a notification may appear letting you know that the current fare is going to expire and it will tell you how much you are going to save if you book now. For example …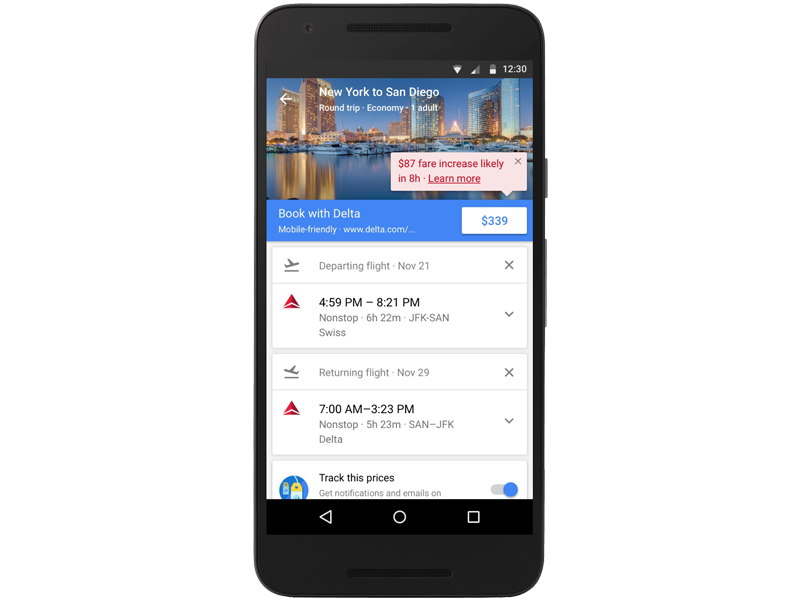 On the other hand, if you know where you are going but don't know when you want to go you can search that route and if you are lucky you will see a notification bar with multiple tips showing you the best time to book this flight.
Better yet, because Google can do everything, you can let it know the route you are after and it will let you know when the prices are expected to change.
This is said to be rolling out in the next few weeks so keep it in mind for summer trips!
Google hasn't just covered your flights, but also has added a new 'deals' tab so you know the best hotels to book.