Our neck is one of the most visible parts of our body, we accentuate it daily with jewellery and clothing so it is only right that we care for the skin and protect it – after all it is one of the most delicate parts of our body. Because it is so delicate our neck is one of the first places that shows the signs of aging.
We lather our body and face in lotions and potions, but our neck is often forgotten as we do our face and body with separate lotions. So what should we be using for our neck?
A serum that reshapes, redefines, protects and smoothes is the perfect combination. It sounds like a lot, how can one little bottle offer all of this?
Sothys has proven that this is possible with their perfect shape youth serum, a product inspired by two dermo-aesthetic techniques – so you know it is good.
The cocktail of peptides and botanical actives lifts and refines while caring for the inside and surface of the skin.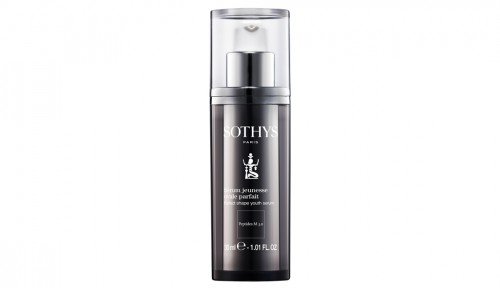 After just one month of using the product, 88% of users were satified by the lifting effect and 84% were happy with the refining effect.