We spend roughly 25 years of our lives sleeping, so it is only right that your bed is your haven. Despite the obvious – an incredibly comfortable, cloud like bed, how else can you make your bed the most comfortable corner on the face of the earth?
There are two secrets to making your bed the most comfortable place on earth, which we are here to share with you. First, everyone knows that every bed needs countless throw pillows, because how else will you prop yourself up to watch Netflix? Second, a throw blanket that aides your Netflix watching and makes your room look like it is straight out of a luxe hotel room. Simple really.
You can use these two bedding accessories to create a dramatic space in your home with this seasons hottest dark and moody hues or add luxe with jewel-tones thanks to French Country Collections.
Monochromatic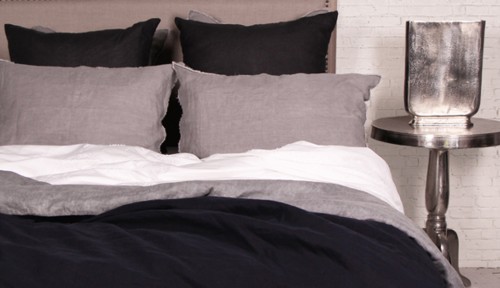 How to get the look:
Two tone black/charcoal reversible throw.
Available at undeuxtrois.nz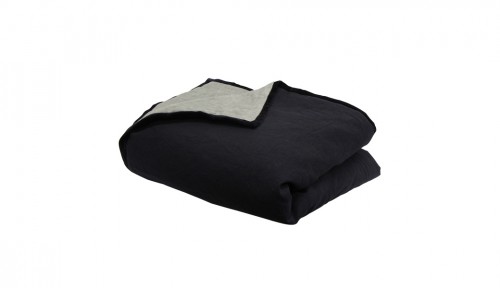 Jewel-toned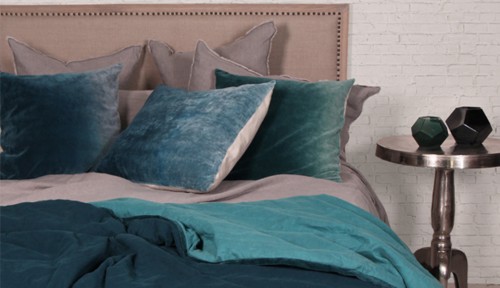 How to get the look:
Two-tone peacock green reversible throw and peacock green hand-dyed ombre cushion.
Available at undeuxtrois.nz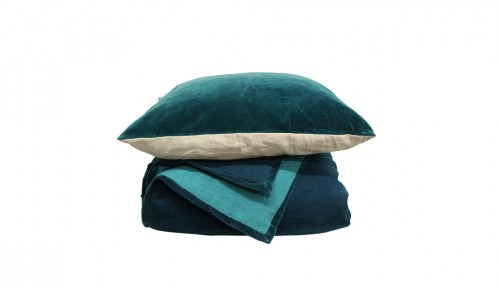 Two-tone teal blue reversible throw and teal blue hand-dyed ombre cushion.
Available at undeuxtrois.nz