Christmas is full of unnecessary stress, especially if you have a big family Christmas looming. Don't get me wrong, spending time with loved ones is the best part of Christmas but it is also stressful, especially if you have to take a plate for the Christmas meal.
Luckily for me a new cookbook landed on my desk and it has solved all of these woos – Santa does exist huh!
GLO from Sarah Tanner is a cookbook full of plant-rich recipes and the Maui Mango Chia Pudding is the perfect solution to the pot-luck Christmas meal uncertainty.
---
Maui Mango Chia Pudding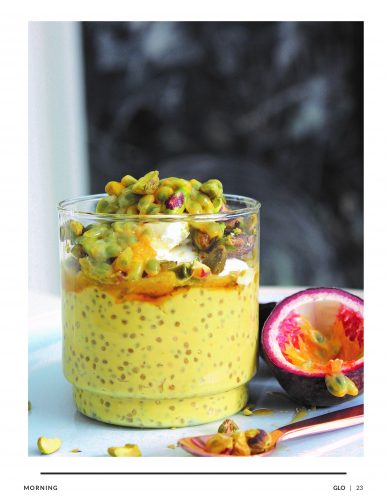 Ingredients – serves 6
180gm dried mango cheeks
2 cans or 800ml coconut milk
1/3 maple syrup, or rice mal
t syrup if you prefer
1 teaspoon lemon juice
1 teaspoon lime juice
1/2 cup chia seeds
fresh seasonal fruit to garnish with a dollop of coconut yoghurt and chopped nuts if you wish.
How to
Soak and cover the mango cheeks in hot water for around 30 minute, or until softened.
Place the mango along with 1 cup or the soaking liquid into a high powered blender as well as the coconut milk, syrup and the lemon and lime juices. Blend until smooth and thick.
Transfer to a bowl or container and stir through the chia seeds. Place in the fridge to thicken for at least 30 minutes.
Serve up with your chosen garnishes and be transported to golden shores with the balmy sun at your back.
---
The best thing is that it is healthy and brings some much needed nutrition to your Christmas meal.
"I have always been eager to bring the convenience of maximum nutrition in minimum time to help everyone nourish, flourish and glow,"  Tanner said of her cookbook.
Tanner has been working on this book for a year, but it all started in 2014 when she started a small organic smoothie business from a one-car garage, which is now the organic emporium known as Greenleaf Organics.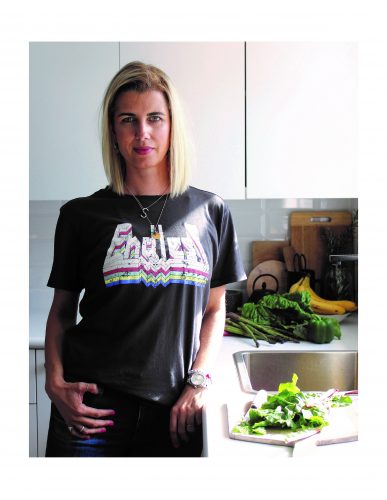 The cookbook features nourishing recipes such as plant lover nachos with cashew cheese to my personal fave, cherry and cacao glow pops – the other really great thing is that nearly every recipe can  be made in 30 minutes or less.