Whatever the reason we break out: stress, diet or  hormones, we can always count on the fact that it will happen when you need a clear face more than ever. Whether it is for your confidence at a job interview or a first date or a big event where you want to look flawless in photos. You can almost count on the fact that you will get a spot.
There are a lot of old wives tales for getting rid of these – toothpaste, popping, not popping. But there is one answer that is safer and a whole lot easier – and natural.
Evolu's new Triple-Action Spot Crisis Control Gel is an all-natural product specifically designed to help you deal with those breakout emergencies.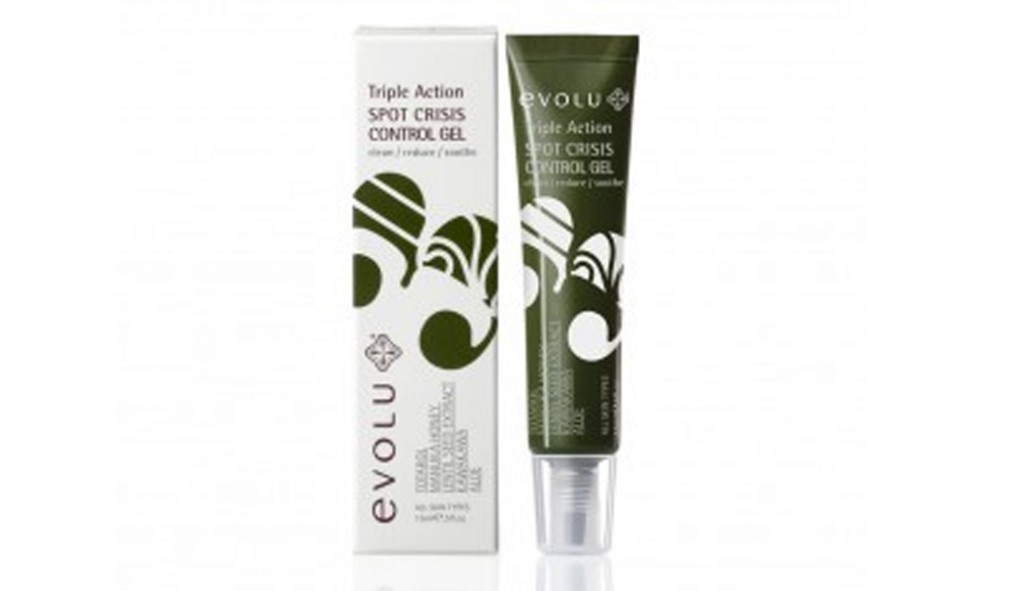 The plant-powered formulation is packed with potent ingredients, including New Zealand-native anti-microbials, and it's free of harsh alcohols and salicylic acid. It doesn't just fight bacteria but also combats excess oils, inflammation, and overall loss of confidence.
The gel works three ways to cleanse, reduce and soothe spots – naturally bringing the crisis under control. Designed to slot into your daily skincare routine, Evolu Triple-Action Spot Crisis Control Gel is suitable for men and women of all skin types – so you'll never have to face a spot crisis alone again.
Now read: How to fight ageing: Your natural age-defence strategy