New Zealand health and life insurer Partners Life has been making headlines around the world as it welcomes a $200 million capital injection from America's private equity firm giant, Blackstone. Closing this deal with one of the world's largest asset managers will see Partners Life's growth ambitions become a reality.
Partners Life announced that they successfully closed the investment from Blackstone Tactical Opportunities on 30 May, subject to regulatory approvals. These have now been granted and the investment by Blackstone equates to a significant minority shareholding in the company.
The New York-headquartered Blackstone Tactical Opportunities is listed on the New York Stock Exchange and is one of the world's largest asset managers, with more than NZ$500 billion in assets under management.
Partners Life Managing Director and M2 Coach Naomi Ballantyne said the capital injection would underpin Partners Life's growth plans for the near future. "This investment satisfies Partners' medium term capital requirements, without further need to go back to equity markets."
She told Good Returns, New Zealand's Financial adviser news website: "Blackstone liked what Partners Life was building in New Zealand and that it was 'disrupting an industry that was as old as time.'"
This move allows Partners Life to continue to grow and provide New Zealand families and businesses with honest and innovative protection. With unprecedented growth since launching, Partners Life is now one of the biggest players in the New Zealand life insurance industry.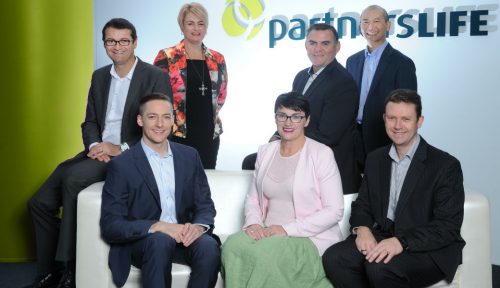 CFO Sean Kam said, "In the year to March 31 2016 we enjoyed continued growth across the business, achieving a 36% increase in annual premium income, a 28% increase in the book of in-force annual premium income (API) and a 25% increase in the number of lives insured by Partners Life. The most impressive number was our underlying insurance profit, which grew by 342% to $12.6 million."
Ms Ballantyne founded Partners Life in 2010. She previously built up Sovereign before it was sold to ASB Bank and founded Club Life, which was later sold to ING and is now OnePath Life.
Partners Life has helped many New Zealanders and has built up a customer base of more than 130,000 customers nationwide. Not only has it welcomed thousands through its doors, but it has also brought home numerous awards and accolades.
Just last year Partners Life took home the New Zealand Industry Award for Life Insurance Company of the Year. Additionally, Ms Ballantyne took home the prestigious ANZIIF Lifetime Achievement award, a rare accolade.
As if that was not a good enough accolade to sit on the shelf, Partners Life also won the hearts of their customers, and partners, receiving 5 stars on the 2015 Beaton Survey. They maintained their "overall satisfaction to be the best in the market" and took home this top mark for the fifth year in a row.
It is no surprise that partnerships with families and businesses and families is so important to Partners Life; it is in the name after all. Their philosophy is to share the value they create with all of their stakeholders, building a partnership: 'we is better than me'.
Read more here about the announcement.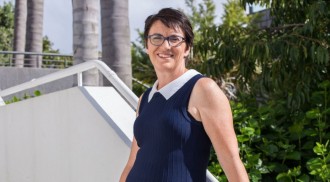 Naomi Ballantyne, founder and managing director, Partners Life.
You can read more of Naomi's columns here.