Trends come and go, particularly in the beauty world where new technologies and findings are changing the face of beauty and well, your face. One of the newest beauty trends comes from the sea.
Deep in the depths of the ocean are a mineral treasures and elements that can change the skin thanks to their vitamins and other active molecules.
Thalgo has recognised the benefits and potential of the sea to develop beauty products since 1964.
They have created three specific products for the body, hands and feet, literally covering all bases.
This is a revolution for dry and very dry skin as it is highly concentrated. The marine active ingredients include the 1st Marine Blue Oil, which is incomparably rich in essential fatty acids and offers exceptional affinity with the skin. The long-lasting nourishment and lipid-replenishing qualities of these products work to restore an optimum skin barrier, helping skin to feel soothed, supple and comfortable all year round.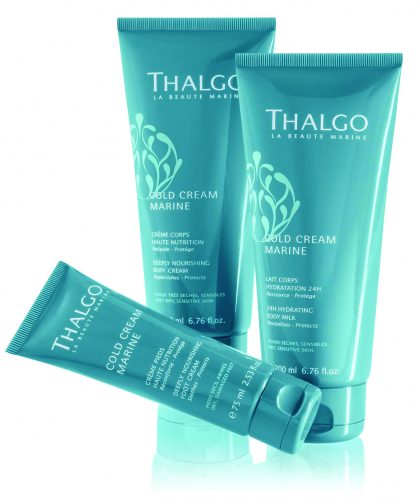 Deeply Nourishing Body Cream, 200ml 
Deeply Nourishing Hand Cream, 50ml 
Deeply Nourishing Foot Cream, 75ml