A Millionaires Health Plan
Whether you are pitching million dollar deals, running an empire of 3 kids and a spouse or cruising the Mediterranean in your super yacht, I've put together a daily game plan to help boost productivity and performance both inside the office and out.
Breakfast – Make sure you start the day off with a nutritious breakfast (Read: not two long blacks!) containing a good amount of complex carbs, protein and healthy fats – Think eggs and avocado on wholegrain toast or a dairy-free protein smoothie with nuts and berries for a boost of healthy omegas and antioxidants.
Snacks – Keep healthy snacks on hand for when hunger strikes so you aren't reaching for processed hi-calorie foods which will spike your blood sugar level and leave you tired, cranky and craving more. A piece of fruit or a handful of raw, organic almonds are a good option.
Take a break – If you work at a desk take a short walk around the office every hour or so and have a small snack to help recharge your energy levels. Getting outside for some fresh air is even better if possible to help energize your mind and clear your head.
Keep hydrated – Make sure you have plenty of high quality, pure water throughout the day to keep your fluid levels up and support your brain to work efficiently. Drinking water and non-caffeinated herbal teas help to increase mental alertness.
Lunch – Unhealthy lunch options are tempting because they tend to be both cheaper and more convenient than healthier alternatives. Put aside time the night or morning before to make up a nutritious lunch. This will save you from indulging in fast foods which can contribute to that mid-afternoon energy slump, leaving you tired and unmotivated. Salmon, walnuts, almonds, avocados and olive oil offer good sources of brain-boosting omegas. Omega 3's can also help balance blood sugar levels and improve emotional wellbeing.
Exercise–Regular physical activity helps boost your energy levels by increasing oxygen and nutrient flow to your tissues and improving your cardiovascular health. Exercise also stimulates various brain chemicals which make you feel happier and more relaxed.
Sleep – Sleep deprivation leaves your cells tired and you more likely to make mistakes. To get the most out of your day make sure you're getting 8 hours of high quality sleep each night to allow the body and mind to heal and repair.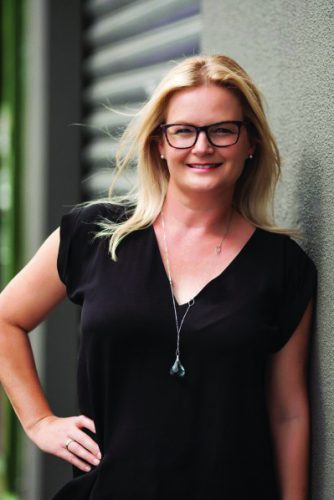 Kirsten Taylor, Managing Director and founder of highly successful company SleepDrops is New Zealand's leading naturopathic sleep specialist. With qualifications in Naturopathy, Nutrition, and Medical Herbalism and over 10 years' experience in private clinic Kirsten has a wealth of knowledge on all matters health and wellbeing related. Kirsten has featured on Nationwide TV and radio shows, magazines and newspapers providing insights into a wide range of health conditions.
Read more of Kirsten's columns here.
You'll also like:
BECOME AN M2WOMAN SUBSCRIBER FOR JUST $1.99 PER MONTH
We hope you enjoyed this complimentary M2woman article made available thanks to our channel sponsor. Become an M2woman subscriber for just $1.99 a month and gain instant access to our entire library of NZ-made content on beauty, health, style, design, technology, entertainment and more.
Subscribe now