The Duchess of Cambridge made headlines with her relaxed and radiant appearance just hours after the birth of Princess Charlotte in May last year. After speculation of Botox injections, her midwife confirmed that she uses Biotulin Supreme Skin Gel, an all-natural, injection-less gel made in Germany.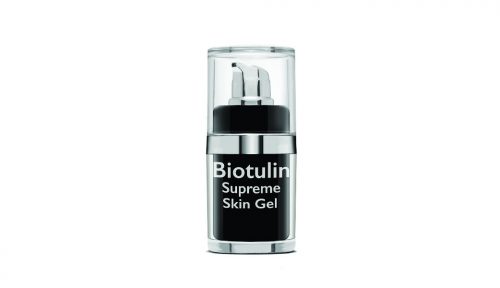 Since then, Biotulin has become a beauty bestseller in Europe and the U.S., as well as gaining celebrity devotees like Kim Kardashian, Michelle Obama, Leonardo DiCaprio, and Karl Lagerfeld – to name a few. Its popularity has continued after hitting our shores, as the world's first skin gel with botox-like effects has been transforming the skin of New Zealanders.
The woman bringing Biotulin to New Zealand is Claudia Schenz, a holistic Beauty Therapist who has been running Alegria Beautyfarm in Matakana for 16 years, and founded Aesthetikonzept, exclusive distributor of Biotulin in New Zealand and Australia, a good year ago.
Trained in Germany, Claudia's experience in the beauty industry spans almost twenty years, during which she has experimented with many so called 'botox-in-a-bottle' products. "None ever showed results like Biotulin," she says, "but most of those products included at least one of the 'dirty dozen', parabens or were based on peptides and fillers." When used in high concentration, these can lead to allergies and skin irritation. "Having always had a holistic approach to beauty and being a firm believer in the power of natural ingredients, I was blown away by the natural yet active effect of Biotulin."
One of its key ingredients is spilanthol, a natural muscle relaxant (extracted from the paracress plant) slowing down the micro-contractions of the facial muscles, without the frozen, mask-like effect of traditional Botox. Furthermore, it stimulates and strengthens the collagen network. Combined with the moisture retaining and plumping properties of hyaluronic acid and blady grass extract, the result is visibly smoother, firmer, and more hydrated skin.
Depending on the skin, this firming effect can be visible after just 60 minutes, lasting up to 12 hours. Used daily over a period of at least 28 days, the longer lasting effects of Biotulin are noticeable – such as the reduction in depth and length of existing lines, as well as the development of new ones.
Order your little black bottle of Biotulin today, to ensure you're looking your best throughout the festive season! biotulin.co.nz At the moment when you buy three, you get one free. A special Christmas offer that helps you shop for those hard to buy ladies in your life – while treating yourself, for free! (Offer available until 20th December)