If you want to be healthier, happier, smarter and more creative there is one incredibly simple and incredibly enjoyable solution  – take a nap! We stopped napping when we were children, but the truth is we probably shouldn't have.
We are tired in the afternoon because that is how mammal's cycles work. According to William Dement, director of the Sleep Disorders Clinic and Research Center at Stanford University nature intended adults to nap in the middle of  the day.
This is something Arianna Huffington has completely embraced, saying that office nap rooms will soon be as common as conference rooms.
Curling up on your desk chair or in the office staff room might not work, but Alan Bertenshaw from Matisse might have found a solution.
Bertenshaw went along to NEOCON, a design exposition and conference for commercial interiors and found the perfect napping chair. While he was there he came across the "Metronap" EnergyPod, which has zero gravity and sleep music and was developed around the principle that a 20 minute nap is beneficial for productivity and staff well being.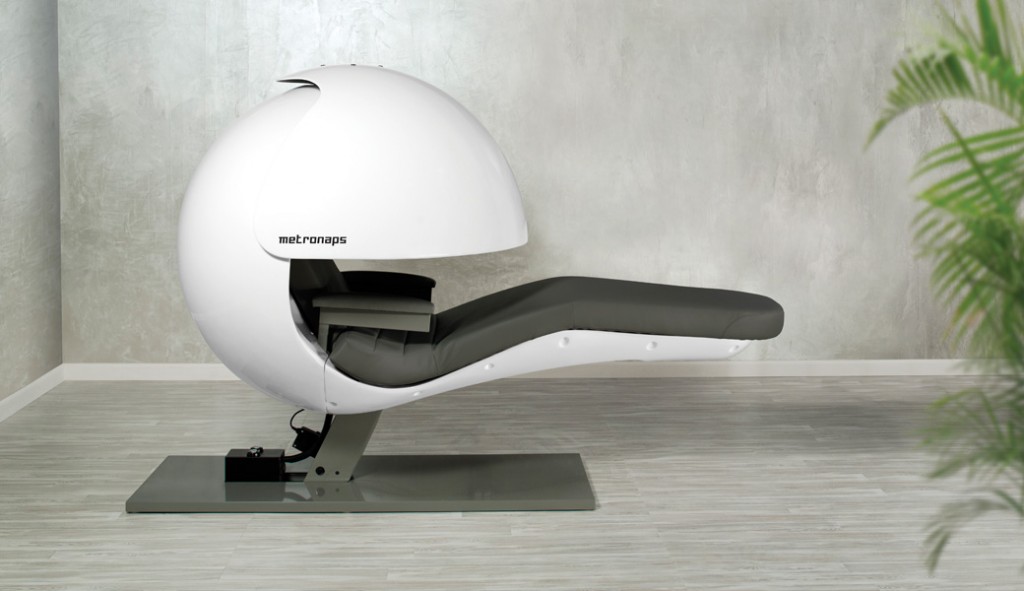 Furniture is no longer just about aesthetic design, but practicality.
"I think there is an increasing awareness that great design must also be durable and long lasting and more importantly how furniture can be modified to the needs of the client in the future," said Bertenshaw.
Napping at the office? Sign me up.