If you woke up this morning as a 40-something professional, chances are you are not really thinking about how relevant your skills will be in five or ten years' time. However, by the time you reach your mid-50s, the labour market will be completely transformed and there will be an estimated net loss of over five million jobs in 15 major developed and emerging economies (World Economic Forum). In New Zealand, 46% of jobs (885,000 roles) are expected to be disestablished.
Education is no longer a function front-loaded in the first 25 years of your life. As new and emerging roles and sectors redefine the market place, ongoing professional development will be essential in order for you to remain gainfully employed, relevant and effective.
But this is only part of the story. Women risk being worst off – we stand to lose five jobs for every job gained as a result of drastic changes in the employment market (WEF). Men however, stand to lose only three for every job gained. Why?
The reasons shouldn't surprise us. In part it's due to the widely discussed low female participation in STEM careers (Science, Tech, Engineering and Maths). Women also tend to do more of the administrative roles – highly-repeatable tasks that can easily done by automation. Career breaks, usually unpaid, coupled with being the primary caregiver makes it more challenging to acquire the necessary skills and stay relevant, particularly with the exponential pace of change we are now witnessing.
Yes, the facts are hard to swallow. But there is an answer. Women need to look at roles that are going to make a meaningful difference in the next decade and prepare for those – rather than focusing on the ones that are in decline (Debra Charles, CEO, Novacroft).
You need to renew your skills every 5 years (Stephane Kasriel, CEO, Upwork)       
The idea that you study then have a career in one company is gone. Freelancers will be the future workforce, as office jobs become less relevant. Re-skilling is essential, but traditional tertiary education does not check all the boxes. MBAs are now considered to be an outdated way of just accessing a network. So what should you look for?
How to prepare for work in a redefined world – more than just a qualification
Applied skills – work- and project-based learning
Careers need not pause while you re-skill. Professional development must have work- and project-based learning at its core. Degrees that take several years will not set you up for success: nearly 50% of subject knowledge acquired during the first year of a four-year technical degree is outdated by graduation (WEF). You need more than a piece of paper at the end of your investment – the ability to apply new knowledge to real projects and innovate as a result.
Access to networks: industry and business
We are seeing that networks are the new net-worth. Graduate programmes should never stop working for candidates enabling robust access to peers, influencers and industry leaders through an alumni network.
What if tertiary education could be designed to include work and business based projects or to realise a startup idea alongside access to faculty and industry experts? Who wouldn't want a team of industry experts while they build a startup or innovate on their business? Women thrive in collaboration rich environments and a lab-style learning environment will catalyse innovation.
Traditional tertiary degrees lack the depth to prepare candidates for 21st-century careers. The future is both scary and exciting at the same time. But one thing is certain. History doesn't reward the complacent.
Tech Futures Lab has launched a game-changing, one-year Master of Applied Practice – Technological Futures. February 2017 Intake – applications due now.
Frances Valintine, Founder of Tech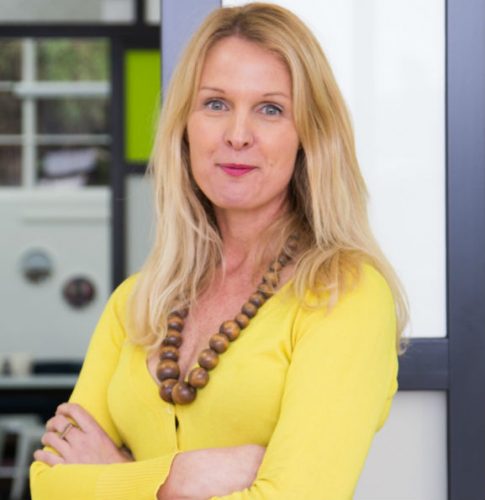 Futures Lab has developed a delivery model that reflects best practice in education, training and professional development for advancement in today's careers.
Visit Tech Futures Lab and follow @techfutureslab on Twitter.
Read more of her articles here.