How To Shine In A Male-Dominated Industry
I remember the point in life where I decided exactly what I wanted to do. When I set out to get my dream job. The fact that it was in a male-dominated industry didn't even occur to me.
I knew what I wanted to do and I wasn't going to let anything deter me, certainly not gender bias. So what's my dream job? I'm a mortgage adviser at Squirrel Mortgages. And I love it!
It was during the process of buying our first home and dealing with a mortgage adviser that I fell in love with the idea. I knew right then and there that is was what I wanted to do. Utilising the knowledge and skills of someone who had experience with all the banks was just so much smarter.
But I'm not going to lie, it took a lot of hard work. Balancing work, life, study and two small children is no easy feat. But I had a mindset to make it happen and I just consistently worked towards my goal, one step at a time, even if I took a roundabout way of getting there. What's important is that it was my way and my journey, and the skills and experience I picked up along the way have helped me to become the adviser I am today.
My path included time studying an NZ Diploma in Architecture, a Diploma of Business Studies majoring in Finance, the NZ Real Estate Certificate, completing the New Adviser accreditation (not all at the same time mind you!) and a variety of jobs, all carefully selected along the way, to help me gain all the necessary skills and experience that's helped me to shine in a male-dominated industry.
So what is it that drives my passion and makes all the hard work and sacrifice worthwhile? I get to help people achieve their dream of buying their own home. Even though I work with many different clients, from first home buyers to seasoned property investors, the most satisfaction comes from helping people into their very own home. I've had clients in tears of joy, speechless when I've told them their finance is all approved and they can buy the house they've been losing sleep over. In my books, nothing tops that feeling of success and appreciation.
One important lesson I've learnt through all of this, is to believe in yourself and what you're capable of, because the sad truth is that not everyone around you is going to believe in you. When I first started out, I received some comments that suggested my responsibilities as a solo parent would prevent me from being able to do this job; that it required availability of late nights and weekends. Well, in some ways that's true, but if you're a solo parent working full-time yourself and reading this, then you too will understand that while the juggle can be a difficult challenge at times, you just make it work. Because you love what you do and because there is simply no one else to do it for you.
So what's my advice to other women trying to break into a male-dominated industry? If it's what you want to do, just do it! We live in a modern society where gender shouldn't dictate your career path (unless maybe you're trying to get into an all-male rugby team like the All Blacks… that might prove a little more difficult!). You will always get resistance from some, but don't let it intimidate you. If you do, then perhaps you're indeed choosing the wrong career.
My parting advice? Make the bold choice and do what you love. Don't let other people's opinion get in your way. It's your life, not theirs. Just get out there and do it!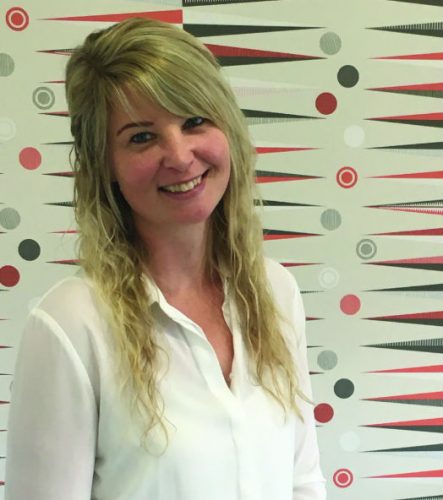 Monique Riley is a mortgage adviser at Squirrel Mortgages.