We are in an agile, knowledge- based economy that is changing at an exponential rate. Since 2010, the rate and impact of technology has increased productivity, efficiencies, and created entirely new business environments that are built on technical platforms and distributed across networks.
Yet our tertiary education system is still in many ways a century-old legacy system that follows a linear model. In the 4th industrial revolution, we are grappling with digitisation touching every aspect of our lives, yet we are mass producing graduates who have an education that is out-of-touch almost as soon as they step out of University.
Worse still, students in business and technology are spending years learning skills that may well be redundant over the next decade. The world's top companies are not seeing the value of degrees either. A college degree doesn't discount you from a job at Google as the company announced that it is hiring employees without college degrees. Ernst & Young is also going a similar route in the UK. Why? These companies see that legacy degrees are not in sync with the technological advances and don't equip students with the information and skills they need now. They also see re-skilling and career advancement as a lifelong practice –not one that you do once in a lifetime.
This is even more relevant for mid-career professionals looking for a career advantage or even entrepreneurs looking to learn specificskills. They need options that are framed within today's world, today's market needs and today's jobs.
What should a person contemplating an advanced degree be thinking about?
Will I get current, practical and applied training as quickly as possible?
Our education system needs to reflect our times. Taking 2 or 3 years out for further education or professional development is simply not an option. Upskilling in today's fast-moving, dynamic world must reflect the skills and knowledge needed to succeed in today's world. It must build on your current capability. Education too can be on-demand and personalised. Rather than just consume education, people need to understand how to apply it in the real world.
Does industry support the training? Will I get a job?
Tertiary education needs to work hand in-hand with industry to understand key trends that can directly feed into the curriculum design. Practical applications, projects and a deep dive into solving real world scenarios need to be a part of the programme. Moreover, for real, sustained career advancement candidates need to be looking for the right networks in addition to technical skills – all critical aspects for jobs in this century.
Where do you see yourself once you finish your advanced degree?
Contemplate possible position titles you would seek post graduation. What are the jobs being currently advertised for in your industry at cutting edge companies? This will give you an idea of where technology is moving and if your current coursework will prepare you for these new, evolved roles. Before paying for years of college education or advanced degrees ask whether your new skills are going to be more of the same when the current advances in robotics or automation couldmakeyour skills redundant.
Today, more than ever we all need to develop our careers and recognise legacy knowledge must be replaced with new information and current skills. This is not a time to front-load education but think about it as a strategic, real-world alternative to propel you the front of the market and leap-frog you to the leader board of innovation.
Frances Valintine, Founder of Tech Futures Lab has developed a delivery model that reflects best practice in education, training and professional development for advancement in today's careers.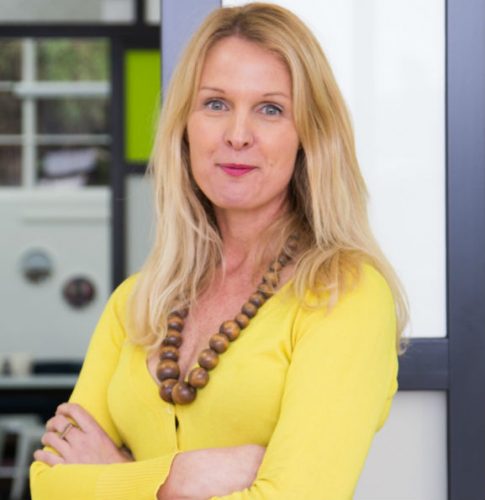 Visit Tech Futures Lab.
Follow @techfutureslab on Twitter.