The Spy Valley 2016 Pinot Noir Rose was an interesting Pinot Noir and delivered something quite unexpected. Made from 100% Pinot Noir grapes adopting traditional methods of whole cluster pressing to 90% of the juice with the remainder drained off skins immediately after harvest. The result is that beautiful pale rose colour of a typical French Rose.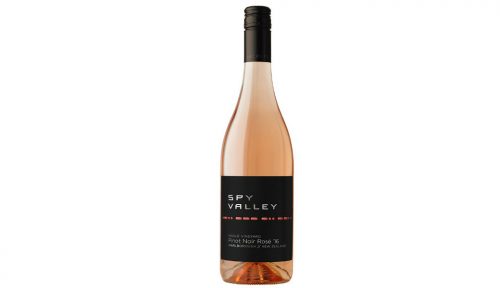 The bouquet is an inviting mix of floral, plum and cherry aromas and, a combination of oak and stainless steel fermentation, has delivered a refreshing dry palate with the richness and structure to complement food. What is intriguing is the taste is very high in tropical fruits and hints of limes, nectarines and passion fruit – flavours that I would expect from a Sauvignon Blanc which could be reflective of the Marlborough region the wine has been grown.
If you enjoy a Marlborough Sauvignon Blanc then this wine is highly recommended.
Remember to drink responsibly.