Getting into a role which includes running client meetings can be daunting at the beginning. Trust me, I know! Whether it's your first 'grown up' job or you've just taken the plunge and had a career change, it's not uncommon to feel like you're a bit of a fraud at the beginning.Until you feel really confident in what you're talking about, there might be a bit of fake it 'til you make it involved. But no one needs to know!
I've recently gone down the 'plunge' route, completely changing career and becoming a mortgage adviser at Squirrel, so I can share with you what's been really helpful for me. Because whether you're an adviser, a designer, a life organiser or cat whisperer, the principles when it comes to your client meetings are all the same. One thing absolutely has to be your main priority: the client and how they feel. It sounds simple, and it is! They, like anyone, just want to be treated like a person and to walk out feeling like they had a meeting with a knowledgeable old friend.
The secret to this? Find common ground with them at the very beginning of your meeting. Don't launch straight into business (unless that's what they want) but spend a few minutes just chatting on a personal level. Do they have kids? Talk about them. They're obsessed with Star Wars and have a life size Lego storm trooper at home? Maybe your husband is a Star Wars freak and you can appreciate the obsession. (Or maybe you're the hard-core fan). No matter what it is, we can find common ground with everyone if we dig deep enough, and part of your job is to dig. That's how you break the ice, gain their trust and make them feel comfortable and valued.
For the practical part, my other secret weapon is knowledge and my trusty template. I created this template with the basic details for each client when I first started and it's so handy I still use it to this day. Going in prepared always feels better and will give you a confidence boost simply knowing it's there should you need it.
At the end of the day, providing the best service is vital, but how your client feels walking out of the meeting is what they will remember most. Once you have that down, the rest will fall into place.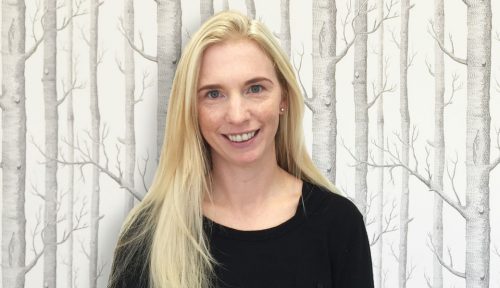 Emma Wallace is a mortgage adviser at Squirrel Mortgages. Visit squirrel.co.nz 
Read Emma's other columns here.