Advertising is something that, when done well, sells a product, a service, and more importantly an idea. Sure, you might not need a new pair of sports shoes, but you do want to be living a fit, healthy and happy lifestyle.
In 2015 the world spent an estimated 529.43USD billion on advertising, so it is safe to say advertising is all around us. From the billboards we pass on the street, to the ads we scroll past on our smart phones. One way or another we are exposed to advertising, whether it is subconsciously or consciously.
Knowing this, it is important that the advertising we are exposed to is reinforcing positive stereotypes. This is something that UN Women and Unilever, along with other industry leaders, are working toward with their newly formed Stereotype Alliance.
Recognising the power of advertising on stereotypes, in the case primarily the perceptions of women and men, the alliance hopes to change the way advertising shapes perceptions.
Speaking ahead of the Unstereotype Alliance event, Executive Director of UN Women, Phumzile Mlambo-Ngcuka, said: "Stereotypes reflect deep-rooted ideas of femininity and masculinity. Negative, diminished conceptions of women and girls are one of the greatest barriers for gender equality and we need to tackle and change those images wherever they appear. Advertising is a particularly powerful driver to change perceptions and impact social norms."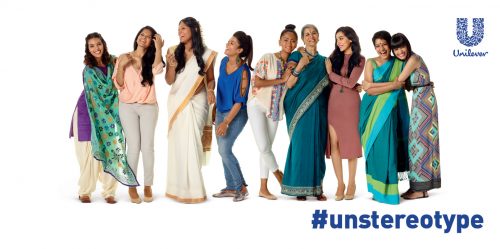 Corporate Vice President of Brand, Advertising and Research at Microsoft, Kathleen Hall, said in a press release: "Advertising is a reflection of culture and sometimes can be ahead of the curve and help effect change. We are proud to be a founding member of this UN sponsored initiative to 'unstereotype' through the power and breadth of our messaging. We are all in."
The Unstereotype Alliance members include; ANA, AT&T, Alibaba, Cannes Lions, Diageo, facebook, Geena Davis Institute, Google, IPG, IPA, Johnson & Johnson, Mars, Mattel, Microsoft, P&G, Publicis, Twitter, The Female Quotient, UN Women, Unilever, World Federation of Advertisers and WPP.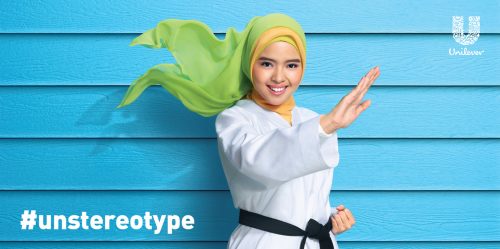 This alliance is launched a year after Unilever's Unstereotype initiative, which set a global ambition for the brand to ensure their advertising stayed away from stereotypical portrayals of gender.
You can join the conversation by searching #unstereotype on social media, or by sharing you thoughts with the same hashtag.