We all know the tale of Romeo and Juliet; it's love at first sight, all consuming, crazy doing, love. For never was there  story of more woe than this of Juliet and her Romeo – until this show.
Now, I won't ruin the show for you but I will tell you the love story of the show is beautiful. There are two gangs; the Jets and the Sharks. Set in the Upper West Side neighborhood in New York City in the mid-1950s, the show explores the rivalry between these two teenage street gangs of different ethnicity.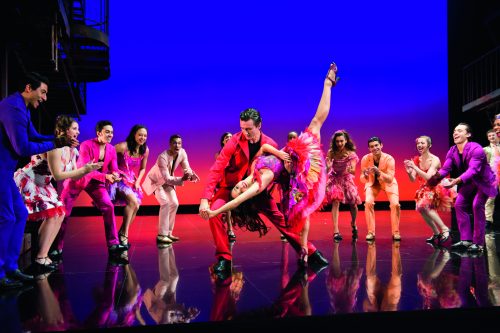 This differences were exemplified by every small details, from the costumes to the way  the actors sung and danced with a different sass in their step. The Sharks donned colourful suits and low-cut, frilled dresses, while the Jets kept their colour muted and the females kept their attire minimal. It's hard to pick a side that you are on, Jets VS Sharks, until Maria and Tony meet. From opposing sides of the tracks these young star crossed lovers meet – and say they love you on the first night of meeting each other which is absolutely crazy – but also adds to the fast-paced, adrenaline-hit that comes from the show. While I did just say it was hard to pick favourites, the Jets came close to taking the prize performance of Gee Officer Krupke in the second act.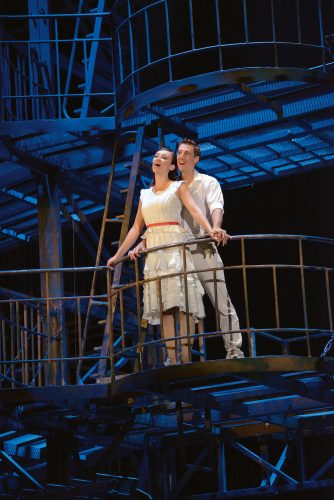 The show is  mixture of fast-paced songs and love ballards, which keeps you wondering what is next and not getting complacent in your viewing.
At the end, when all is said and done, one of the teens asks what all of this fighting has achieved, other than the untimely death of loved ones. All of the hatred caused heartbreak. Through this show an important message about acceptance and equality was showed, one that (while to different degrees) is still seen in society today and really makes you think.  West Side Story is obviously a timeless hit with generations loving the show.

---
Who should go: Anyone, from fans of the theater to fans of dance shows.
Described in three words: Romantic, Sassy & Energetic
Notable mention: Baby John from the Jets, his dance moves and the intensity he brought to the stage mean you can't look away. It's no surprise he played the lead in Billy Elliot the Musical in the US tour and in Melbourne and the set, which was by Paul Gallis, with rolling metal balconies and fire escapes that was used to set the tone for every scene.
Where & when: The Civic, Auckland. 27 June – 2 July