After all these years in business I have learned so many things and I certainly hope to continue learning new things for the rest of my life.
But since 31 December 2016, I have had to very quickly learn something else.
I have had to learn how to be open to, and enjoy the praises of others.
Being awarded the ONZM in the New Year's honours list for 2017 was in itself such a humbling and emotional experience – receiving such a public recognition for the 35 years of determination, resilience and bravery required to build the three largest Life Insurance businesses in New Zealand, including my latest with Partners Life, has simply taken my breath away in ways I cannot find the words to express.
But to me, the even more mind-blowing thing has been the huge outpouring of congratulations and kind wishes I have been receiving steadily ever since 31 December when the public announcement was made. It seems like every person I have ever had the pleasure of working with over my entire career has been in touch with me over the past few weeks. People wanting to let me know how pleased they are that I have received this recognition and how important their interactions with me, no matter how fleeting, have been to their lives.
The people who know me the best know how difficult I find it to be feted in any way – I am much more comfortable lifting others up to the lime-light than I am being in it myself.
But I have to tell you, this time, instead of feeling embarrassed about the exposure, the overwhelming feeling I am experiencing right now is of being loved – and it is magnificent!
I have always tried to live a significant life – for me that means having had a positive impact on the lives of the people I encounter along my life's journey.
And this honour, and the response from the people I have encountered in my life to date, has given me a great sense of satisfaction that I am achieving my goal.
We all touch a large number of people along the way and we often do not know the impact we have had on those people, I am very fortunate that for this moment in time, I do and I am humbled by it.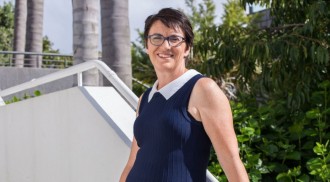 Naomi Ballantyne, founder and managing director, Partners Life.
You can read more of Naomi's columns here.