Postage Stamp Genevieve 2016 Rosé is a seductive Waiheke Island Rosé which is made exclusively with Syrah grapes from the View East Vineyard.
As an avid wine enthusiast, entrepreneur Andrew Barnes decided to join the Waiheke wine making community and create his own wine label. The brand is called Postage Stamp, reflecting the small size of the vineyard.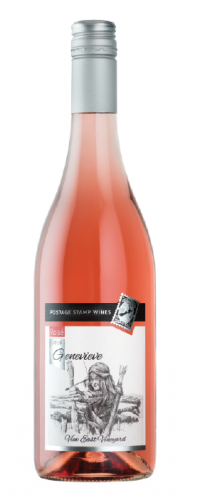 Named after Andrew's daughter, whose image appears on the label, Genevieve is a delightful aromatic blend of strawberries, redcurrants, and wild flowers. It opens up to a dry subtle flavour which hints at sweetness, matching exquisitely with crayfish, tuna, and salmon. Crisp and light, it is wonderful as an aperitif over a summer's lunch with friends, or paired with an indulgent seafood dinner as the sun goes down.
Remember to drink responsibly.