I love Bordeaux style wines and Hawkes Bay is the Bordeaux of the Southern Hemisphere. A classic Bordeaux blend and, in true form of what we  have come to expect of Mills Reef, this really is a good wine.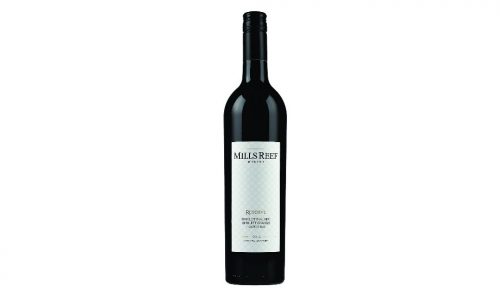 Bob Campbell recently listed it as one of his buys of the week and at just $24.95 I am not surprised. In fact I think it is underpriced, as this is a wine I'd expect to be paying $40 or more for. At this price I'll happily buy it by the pellet and bathe in it!
A full bodied red, silky smooth with mouth filling blackcurrant and raspberry fruit flavours, intertwined with leather and spice complexity. A delightful wine with instant appeal, it will pair beautifully with lamb or pork dishes.