When the weather gets cold like it is the only thing we want is a big, hot cup of tea. Not only is it the perfect way to warm up, but it also all you need to relax and take some time for yourself.
This is exactly what Corinne Noyes had in mind when she dreamed up her range of Madame Flavour teas. The leaf tea pyramids come in plenty of flavours, from traditional tea to delicious fruit teas; Special Breakfast Blend; Delicate Green Jasmine & Pear; Classic Grey DeLuxe; Sensual Sultry Chai; Romantic White with Rose; Soothing Mint Lavender Tisane; Lemongrass Lime & Ginger Tisane; Luscious Licorice Tisane; and Cheerful Raspberry Hibiscus Tisane.
"I want Madame Flavour to surprise and delight tea drinkers with visually beautiful, aromatic, delicious teas, full of thought and care, that make a small contribution to their day," Corinne said.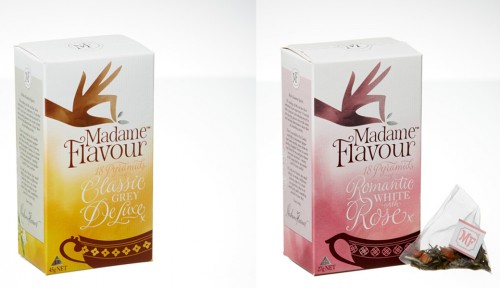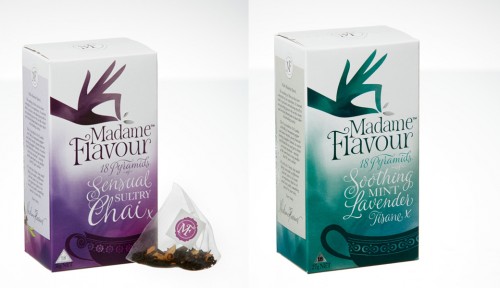 If you like the sound of enjoying leaf tea where ever you may be, we have a great offer that sets you up for an incredibly relaxing afternoon.
You can get a Madame Flavour gift pack, which contains 8 full sized boxes of each tea flavour each containing 18 infuser pyramids (RRP $11.62) as well as a year subscription to M2 Woman for just $49.95.